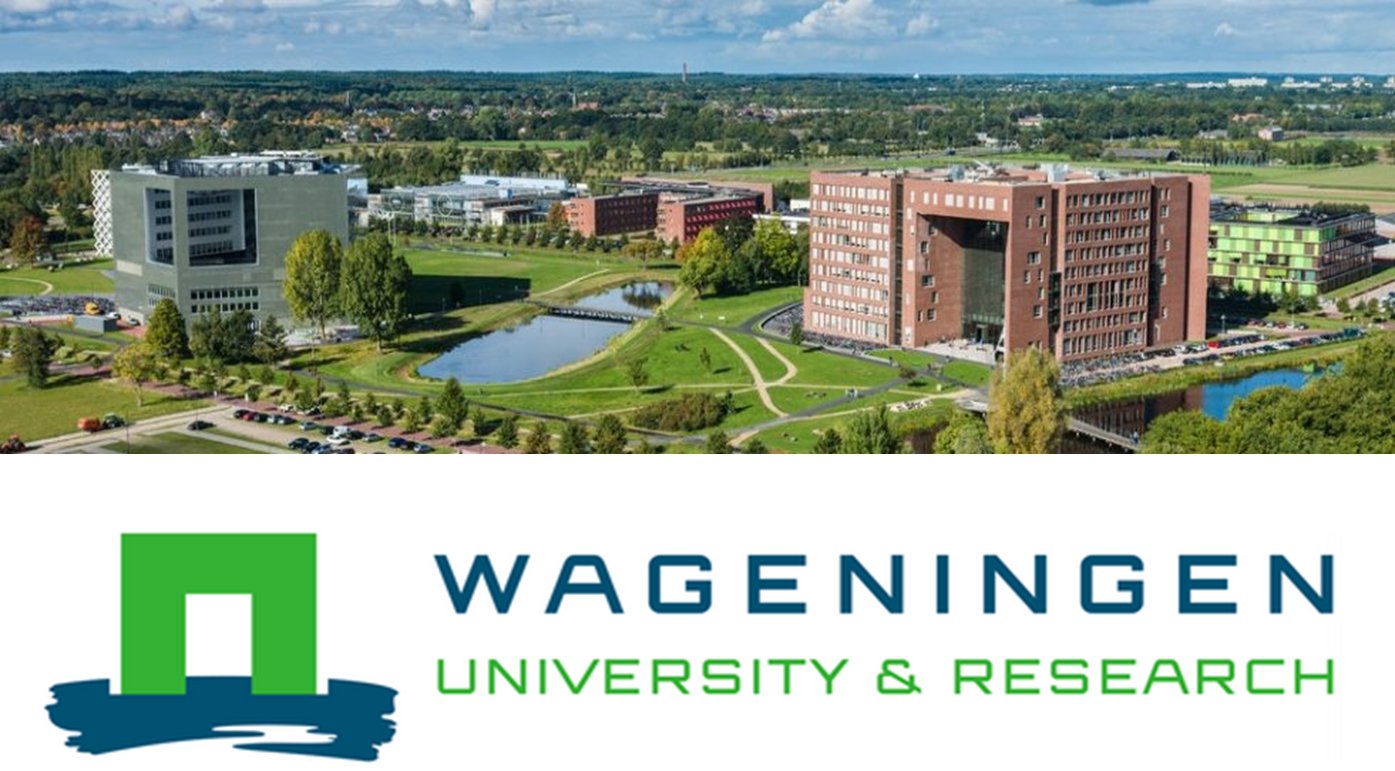 Do you, as head of department, want to manage a team of professional, driven researchers and analysts? Supported by your leadership skills, they can make an optimal contribution to multidisciplinary research and consulting within the expertise of bacteriology, host pathogen interaction and diagnostics development. Read on and respond quickly!

Wageningen Bioveterinary Research (WBVR), part of Wageningen University & Research (WUR), combines fundamental and applied research within the field of life sciences and infectious diseases. WBVR employs approximately 250 people and performs innovative research for public and private partners in the field of animal and public health, such as vaccine development and diagnostic tests.
Within WBVR the Bacteriology, Host Pathogen Interaction and Diagnostics Development department acts as a project organization in 3 expertise teams; Bacterial Zoonoses, Antimicrobial Resistance and Aquaculture and Pathobiology, Immunology and Diagnostics Development.
Function:
As head of the department you will supervise, motivate and lead approximately 40 highly motivated project leaders, researchers and analysts.
In this position you are a member of the Management Team of WBVR and report directly to the director of WBVR. As head of the department you are responsible for the department plan, its finances, the quality of the research of your department and the planning and deployment of employees. In addition, you are responsible for developing and maintaining expertise for commercial product design.
We ask
What we ask:
We offer
What we offer:
Wageningen University & Research offers excellent
terms of employment
. A few highlights from our Collective Labour Agreement include:
In addition to these first-rate employee benefits, you will of course receive a good salary. We offer, depending on your experience, a competitive gross salary of between € maximum of € 7.133,- gross per month based on a full-time working week of 36 hours, in accordance with the CLA Wageningen Research (scale 13 or 14). Initially, this position concerns a fixed-term employment for 1 year, with the option of extension or permanent employment. WBVR is located in Lelystad, the Netherlands.

Wageningen University & Research encourages internal advancement opportunities and mobility with an internal recruitment policy. There are plenty of options for personal initiative in a learning environment, and we provide excellent training opportunities. We are offering a multi-faceted position in an international environment with a pleasant and open working atmosphere.

We also offer:
Wageningen University & Research stimulates internal career opportunities and mobility with an active internal recruitment policy.
More information
Do you want more information?
For more information about this position, please contact Ludo Hellebrekers, director WBVR, phone number: +31 (0) 320 - 238619.
Do you want to apply?
You can apply directly using the
apply button
on the vacancy page on our website which will allow us to process your personal information with your approval.
This vacancy will be listed up to and including 31 May 2021. We hope to schedule the first job interviews soon after the closing date.
Given our current gender balance, we strongly encourage female candidates to apply.
Procedure
A pre-employment screening is part of the selection procedure. We ask for a Certificate of Conduct when entering employment. An assessment can also be part of the selection procedure. Due to the Coronavirus policy, the first selection interviews may take place by MS Teams.

Equal opportunities
Wageningen University & Research (WUR) employs a large number of people with very different backgrounds and qualities, who inspire and motivate each other. We want every talent to feel at home in our organisation and be offered the same career opportunities. We therefore especially welcome applications from people who are underrepresented at WUR. For more information please go to our
inclusive webpage
. A good example of how WUR deals with inclusiveness can be read on the page working at WUR with a
functional impairment.
We are
Wageningen University & Research
The mission of Wageningen University and Research is "To explore the potential of nature to improve the quality of life". Under the banner Wageningen University & Research, Wageningen University and the specialised research institutes of the Wageningen Research Foundation have joined forces in contributing to finding solutions to important questions in the domain of healthy food and living environment.
With its roughly 30 branches, 6.500 employees and 12.500 students, Wageningen University & Research is one of the leading organisations in its domain. An integrated approach to problems and the cooperation between various disciplines are at the heart of Wageningen's unique approach. WUR has been named Best Employer in the Education category for 2019-2020.
We will recruit for the vacancy ourselves, so no employment agencies please. However, sharing in your network is appreciated.