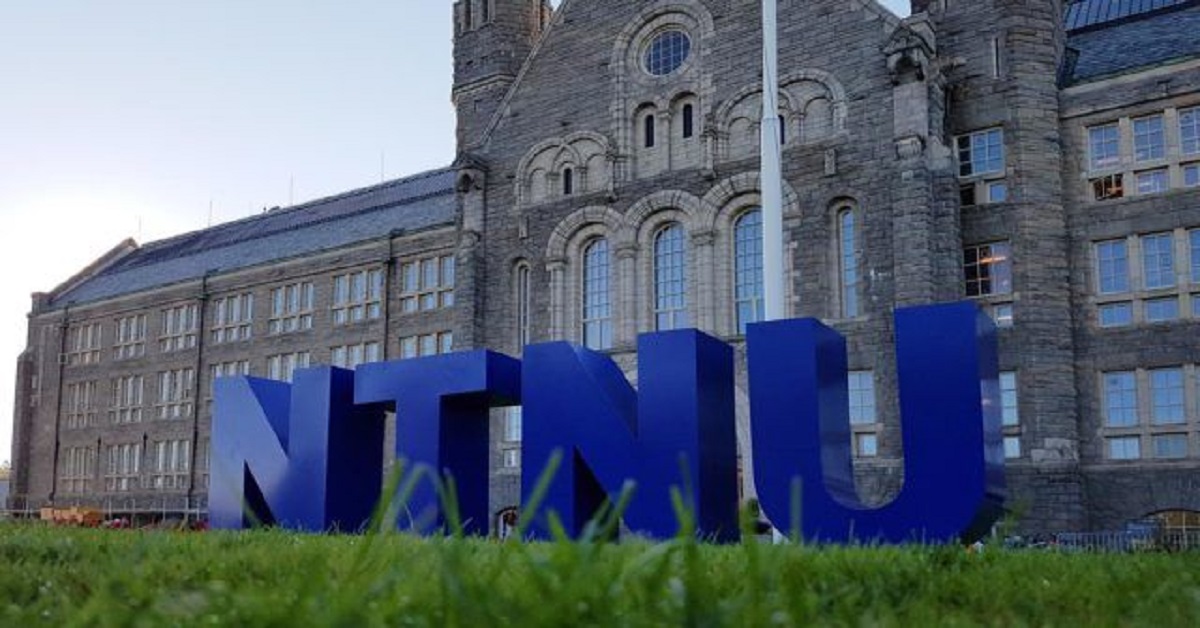 We have a vacancy for a 3 year research position as PhD candidate at the Department of Civil and Environmental Engineering on Holistic design optimization of wind turbine structures.
This PhD project is part of the newly established FME NorthWind (Norwegian Research Centre on Wind Energy) that has as aim to bring forward outstanding research and innovation to create jobs and grow exports, and to facilitate the sustainable development of wind power. The Centre is led by SINTEF, with research partners NTNU (Norwegian University of Science and Technology), UiO (University of Oslo), NINA (The Norwegian Institute for Nature Research), and NGI (Norwegian Geotechnical Institute). The Centre involves more than 40 national and international industrial partners that, together with the research partners, comprise a world leading consortium for the development of a sustainable wind energy future.
The work in this PhD project should contribute to improved design and reduced cost of wind turbine support structures, by developing a holistic framework for structural design optimization that considers relevant design drivers (e.g. fatigue loads and soil conditions) as well as practical issues such as installation complexity and fabrication constraints. It will be important to address the uncertainties in the assumptions, models and results obtained. The research should also address the question how to learn from existing industrial experience.
Thanks to the wide cooperation with industry partners, the candidate will gain significant insight into the state of the art in industry. Moreover, a one year stay is planned at the academic partner DTU Wind Energy in Denmark for joint research. The candidate will also actively participate in symposia, workshops and international conferences.
You will report to the Professor in charge at NTNU.
Duties of the position
Conduct original scientific research relevant to the research topic above
Publish and disseminate research results obtained in a suitable and timely manner
Participate in NorthWind workshops and other events
Complete mandatory coursework during the initial part of the employment period
Meet with and plan research tasks in collaboration with relevant research and industrial partners from the NorthWind consortium
The candidate must engage in the FME NorthWind activities as required
Required selection criteria
The PhD-position's main objective is to qualify for work in research positions. The qualification requirement is that you have completed a master's degree or second degree (equivalent to 120 credits) with a strong academic background in civil engineering, marine technology, ocean engineering, structural engineering, aerospace engineering, applied mathematics, computer science, or equivalent education with a grade of B or better in terms of NTNU's grading scale. If you do not have letter grades from previous studies, you must have an equally good academic foundation. If you are unable to meet these criteria you may be considered only if you can document that you are particularly suitable for education leading to a PhD degree.
The appointment is to be made in accordance with the regulations in force concerning State Employees and Civil Servants and national guidelines for appointment as PhD, post doctor and research assistant.
Excellent written and oral English language skills
Experience in a relevant engineering discipline
A scientific and professional mindset
At least basic knowledge of probability and statistics
At least basic skills in one programming language (including Matlab or Python)
Preferred selection criteria
Ability to present research well in writing (e.g. in a thesis or conference paper)
Knowledge of wind energy
Knowledge of structural reliability
Knowledge of data-driven models (e.g. machine learning)
Industry experience is a bonus
Good programming skills and knowledge of the Linux environment
Personal characteristics
You should be enthusiastic and highly motivated
You should have the ability to work independently, but also with other researchers in a team
You need to take responsibility for your own work
We offer
exciting and stimulating tasks in a strong international academic environment
an open and inclusive work environment with dedicated colleagues
favourable terms in the Norwegian Public Service Pension Fund
employee benefits
Salary and conditions
PhD candidates are remunerated in code 1017, and are normally remunerated at gross from NOK 482 200 per annum before tax, depending on qualifications and seniority. From the salary, 2% is deducted as a contribution to the Norwegian Public Service Pension Fund.
The period of employment is 3 years.
Appointment to a PhD position requires that you are admitted to the PhD programme in Civil and Environmental Engineering (https://www.ntnu.edu/ibm/phd) within three months of employment, and that you participate in an organized PhD programme during the employment period.
The engagement is to be made in accordance with the regulations in force concerning State Employees and Civil Servants, and the acts relating to Control of the Export of Strategic Goods, Services and Technology. Candidates who by assessment of the application and attachment are seen to conflict with the criteria in the latter law will be prohibited from recruitment to NTNU. After the appointment you must assume that there may be changes in the area of work.
The position is subject to the available external funding in the NorthWind consortium.
It is a prerequisite you can be present at and accessible to the institution daily.
About the application
The application and supporting documentation to be used as the basis for the assessment must be in English.
Publications and other scientific work must follow the application. Please note that applications are only evaluated based on the information available on the application deadline. You should ensure that your application shows clearly how your skills and experience meet the criteria which are set out above.
The application must include:
A cover letter where the applicant describes personal motivation and relevance with respect to the topic and the requirements of this advertisement, including a short (maximum 1 page) description of an approach to address the topic of the PhD study
CV, certificates and diplomas
Academic works - published or unpublished - that you would like to be considered in the assessment (up to 5 works)
Name and contact information (e-mail and phone) for three referees
Joint works will be considered. If it is difficult to identify your contribution to joint works, you must attach a brief description of your participation.
In the evaluation of which candidate is best qualified, emphasis will be placed on education, experience and personal suitability.
NTNU is committed to following evaluation criteria for research quality according to The San Francisco Declaration on Research Assessment - DORA.
General information
Working at NTNU
A good work environment is characterized by diversity. We encourage qualified candidates to apply, regardless of their gender, functional capacity or cultural background.
The city of Trondheim is a modern European city with a rich cultural scene. Trondheim is the innovation capital of Norway with a population of 200,000. The Norwegian welfare state, including healthcare, schools, kindergartens and overall equality, is probably the best of its kind in the world. Professional subsidized day-care for children is easily available. Furthermore, Trondheim offers great opportunities for education (including international schools) and possibilities to enjoy nature, culture and family life and has low crime rates and clean air quality.
As an employee at NTNU, you must at all times adhere to the changes that the development in the subject entails and the organizational changes that are adopted.
In accordance with The Public Information Act (Offentleglova), your name, age, position and municipality may be made public even if you have requested not to have your name entered on the list of applicants.
If you have any questions about the position, please contact Professor Michael Muskulus, telephone +47-735-93113, email michael.muskulus@ntnu.no. If you have any questions about the recruitment process, please contact Hege Johansen, e-mail: hege.johansen@ntnu.no.
Please submit your application electronically via jobbnorge.no with your CV, diplomas and certificates. Applications submitted elsewhere will not be considered. Diploma Supplement is required to attach for European Master Diplomas outside Norway. Chinese applicants are required to provide confirmation of Master Diploma from China Credentials Verification (CHSI). It is important that you read this link: https://www.ntnu.edu/positions/documentation-requirements-of-academic-credentials
If you are invited for interview you must include certified copies of transcripts and reference letters. Please refer to the application number IV-96/21 when applying.
Application deadline: 30.04.2021