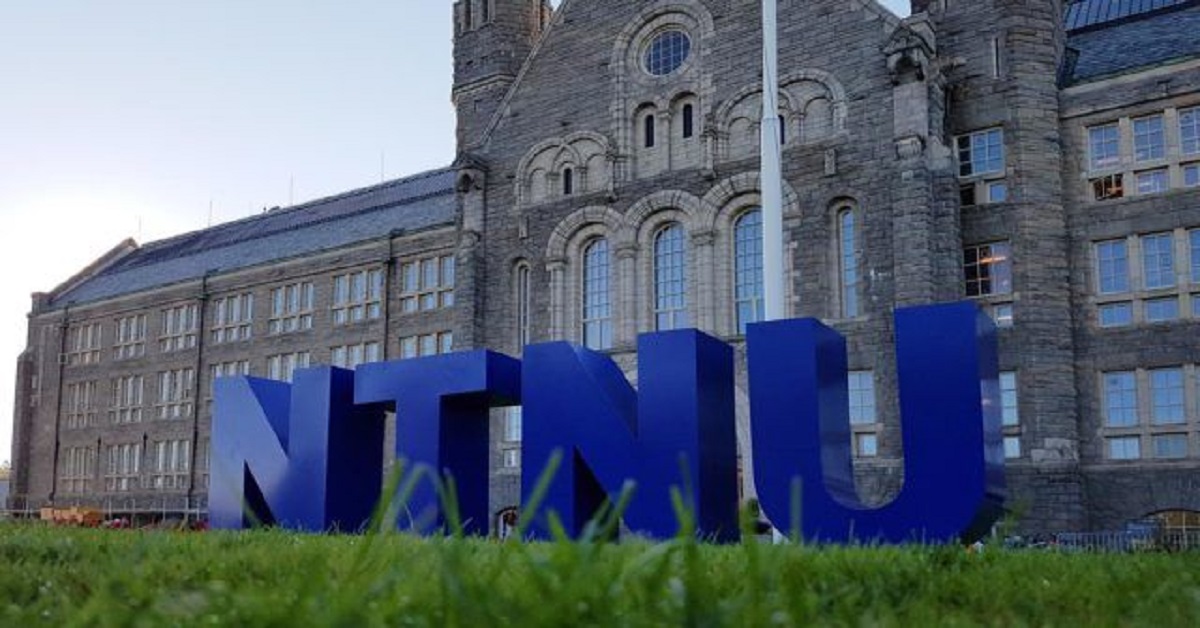 There is a PhD position available at the Department of Industrial Economics and Technology Management – section of Managerial Economics, Finance and Operations Research. The position is resident at NTNUs campus in Trondheim. This is an educational position, which will provide promising research recruits the opportunity for professional development through studies towards a PhD-degree. The position is connected to the PhD program at the Faculty of Economics and Management and the faculty will be your employer.
The department endeavors to promote research that meets high International standards. Subsequently, contact with International institutions is important. Therefore, the department encourages the successful PhD Candidate to spend one to two semesters of the contract period at a foreign university. The department offers support in the planning of such scholarly visits.
The department's mission is to conduct educational and research activities, that meets high international standards, at the intersection between technology/natural sciences and business economics/management/HSE to promote sustainable value creation within technological fields in industry, the private and public sector in Norway.
The department recruits new scientific staff that reflects our mission, and seeks passionate individuals who will contribute toward our vision "More research and cooperation that increases our value creation in the crossroads between technology/natural sciences and business economics/management/HSE". We are also looking for those who have experience with and show potential for continuous out-of-the-box thinking in this interface.
Information about the Department of Industrial Economics and Technology Management:
The department is organized into six sections:
Managerial Economics, Finance and Operations Research
Health, Safety and Environment Management
Strategy and Business Development
Operations Management
Experts in Teamwork
Section of Economics and management (Campus Gjøvik)
About the position
This PhD project is part of the newly established FME NorthWind (Norwegian Research Centre on Wind Energy) that has as aim to bring forward outstanding research and innovation to create jobs and grow exports, and to facilitate the sustainable development of wind power. The Centre is led by SINTEF, with research partners NTNU (Norwegian University of Science and Technology), UiO (University of Oslo), NINA (The Norwegian Institute for Nature Research), and NGI (Norwegian Geotechnical Institute). The Centre involves more than 40 national and international industrial partners that, together with the research partners, comprise a world leading consortium for the development of a sustainable wind energy future.
This PhD position is connected to work-package 2: "Marine operations and Logistics" within the FME NorthWind, and will focus on effective logistics planning to reduce the cost of maintaining offshore wind farms, while at the same time maximizing the energy output. The goal is to develop a methodology that combines probability distributions on failures, data on vessel capabilities and logistics planning to create optimal maintenance schedules. To develop this methodology new exact and/or heuristic solution methods must be developed, based e.g. on existing methods from mixed integer stochastic programming.
Duties of the position
Conduct original scientific research relevant to the research topic above
Publish and disseminate research results obtained in a suitable and timely manner
The candidate must engage in the FME NortWind activities as required
Complete mandatory coursework during the initial part of the employment period
Meet with and plan research tasks in collaboration with relevant research and industrial partners from the NorthWind consortium
Required selection criteria
The following qualifications are required for the position:
The PhD position's main objective is to qualify for work in research positions. The qualification requirement is completion of a master's degree or second degree (equivalent to 120 credits) with a strong academic background in Industrial Economics and Technology Management or equivalent education with a grade of B or better in terms of NTNU's grading scale. Applicants with no letter grades from previous studies must have an equally good academic foundation. Applicants who are unable to meet these criteria may be considered only if they can document that they are particularly suitable candidates for education leading to a PhD degree.
Excellent English oral and writing skills.
Good knowledge of mixed integer linear programming, stochastic programming and combinatorial optimization.
Proficiency in at least one programming language, e.g. C++, Java, Python or Julia.
In addition, the following qualifications will contribute positively to the evaluation of the applicant:
Knowledge of Norwegian or other Scandinavian language
Recent graduates, or applicants who are in the final stage of their Master's program, are encouraged to apply. Such an applicant may be offered the position under the condition that the diploma will show satisfactory final term results.
Personal characteristics
Personal qualifications which we see contributing positively to the research team are independence, work capacity and enthusiasm. We are also looking for candidates with social skills benefiting the work environment for the PhD candidates and in general.
In the evaluation of which candidate is best qualified, emphasis will be placed on education, experience and personal suitability, in terms of the qualification requirements specified in the advertisement.
We offer
Exciting and stimulating tasks in a strong international academic environment with close links to industry
An open and inclusive work environment with dedicated colleagues
Favourable terms in the Norwegian Public Service Pension Fund
Employee benefits
The city of Trondheim is a modern European city with a rich cultural scene. Trondheim is the innovation capital of Norway with a population of 200,000. The Norwegian welfare state, including healthcare, schools, kindergartens and overall equality, is probably the best of its kind in the world. Professional subsidized day-care for children is easily available. Furthermore, Trondheim offers great opportunities for education (including international schools) and possibilities to enjoy nature, culture and family life and has low crime rates and clean air quality.
Salary and conditions
PhD candidates are remunerated in code 1017, remunerated at gross NOK 482 200 per annum before tax. From the salary, 2% is deducted as a contribution to the Norwegian Public Service Pension Fund.
The period of employment is 3 years without required teaching duties. The position is connected to the PhD programme at the Faculty of Economics and Management and the faculty will be your employer. Appointment to a PhD position requires admission to the PhD programme in Faculty of Economics and Management, Department of Industrial Economics and Technology Management (https://www.ntnu.no/iot).
As a PhD candidate, you undertake to participate in an organized PhD programme during the employment period. A condition of appointment is that you are in fact qualified for admission to the PhD programme within three months.
Appointment takes place on the terms that apply to State employees at any time, and after the appointment you must assume that there may be changes in the area of work.
It is a precondition that the person appointed will have the same workplace as the main supervisor/ supervisory team.
The appointment is to be made in accordance with the regulations in force concerning State Employees and Civil Servants and national guidelines for appointment as PhD, post doctor and research assistant.
About the application
The application must include::
1) Application letter concerning your motivation for completing a PhD
2) A CV with information on education, previous research experience, together with authorized documentation of certificates and study records.
3) Academic work (not master thesis). Joint work will be evaluated. If it is difficult to identify the contributions from individuals in a joint piece of work, applicants should enclose a short descriptive summary of what she/he contributed to the work.
Publications and other academic works that the applicant would like to be considered in the evaluation must accompany the application.
Please submit your application electronically via www.jobbnorge.no with your CV, diplomas and certificates.
Incomplete applications will not be considered. This also applies to applications from candidates originating from countries covered by ITAR or "Electronic Code of Federal Regulations"
General information
Working at NTNU
NTNU is committed to following evaluation criteria for research quality according to The San Francisco Declaration on Research Assessment - DORA.
A good work environment is characterized by diversity. We encourage qualified candidates to apply, regardless of their gender, functional capacity or cultural background.
Under the Freedom of Information Act (Offentleglova), information about the applicant may be made public even if the applicant has requested not to have their name entered on the list of applicants.
Questions about the position can be directed to Professor Magnus Stålhane, magnus.staalhane@ntnu.no /+47 922 83 740.
If you have any questions about the recruitment process or any other practical questions please contact HR Consultant Hilde Selli Egelie, http://hilde.s.egelie@ntnu.no.
Application deadline: 30.04.2021