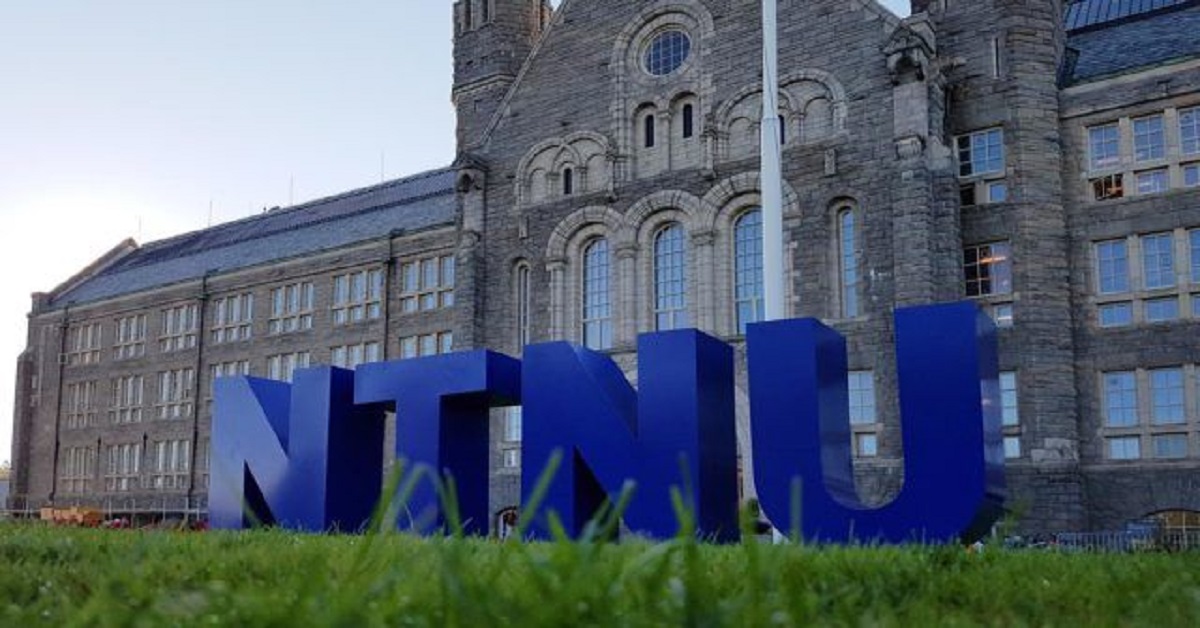 The appointment is for a term of 4 years, with 25% dedicated to teaching. This is a researcher training position aimed at providing promising researcher recruits the opportunity of academic development in the form of a doctoral degree.
The position is within the area of digitalization of public sector and public services, with focus on social and primary care services in Norwegian municipalities. The academic discipline is computer-supported cooperative work (CSCW). Envisaged publications will be in high-quality journals within the CSCW, information systems and relevant health informatics disciplines. Qualitative methods, such as case studies and action research, will be used to conduct the research. The research will follow the principles of engaged scholarship, with a focus on user involvement.
Digitalization in the public sector is different than digitalization in the private sector, sometimes in fundamental ways. This includes both visions and values that underly and guide the digitalization processes, but also the necessary tools and methods for digitalization. The focus of this position will be on the development and diffusion of digitalized services as used in social and primary care services in municipalities, for instance within welfare technologies and services. The research will focus on the introduction of the so-called digital platform models in public sector. Suitable cases from Norwegian public sector will be selected from ongoing projects at the research group's project portfolio.
The research contained in this position must be aligned with the overall goals of the research group at IDI. The PhD fellow is expected to cooperate with the other members of the group to conduct empirical research and disseminate the results in high-quality outlets selected in cooperation with the supervisors. The candidate is required to develop and supervise master theses in relevant research areas. The candidate is also required to participate in the design and teaching of courses in related areas that are part of IDI's educational offering.
The position reports to Head of Department.
Duties of the position
Conduct empirically grounded qualitative research on digitalization in public sector.
Contribute to the state of the art by developing a theoretical framework to describe the findings and inform ongoing digitalization processes within social and primary care.
Publish in international conferences and journals in the relevant fields.
Participate in professional communities within areas relevant to the position.
Participate in supervision of master students, and development and teaching of relevant course at IDI.
Required selection criteria
The PhD-position's main objective is to qualify for work in research positions. The qualification requirement is completion of a master's degree or second degree (equivalent to 120 credits) with a strong academic background in CSCW and information systems applied to healthcare, or equivalent education with a grade of B or better in terms of NTNU's grading scale. Applicants with no letter grades from previous studies must have an equally good academic foundation. Applicants who are unable to meet these criteria may be considered only if they can document that they are particularly suitable candidates for education leading to a PhD degree
The appointment is to be made in accordance with the regulations in force concerning State Employees and Civil Servants and national guidelines for appointment as PhD, post doctor and research assistant.
Other qualifications we seek for this position are the following:
Experience from projects within public service digitalization, in particular within social and primary care.
Understanding of and experience with applying qualitative research methods in real-world organizations.
The ability and willingness to conduct research in a multidisciplinary setting.
A good, documented understanding of the research fields of CSCW and information systems (prior scientific publications will count as a big plus).
Good written and oral English language skills.
As the users and participants to the research will mostly be Norwegian, knowledge of a Scandinavian language is desired, but it is not a pre-requisite. Applicants who do not master a Scandinavian language must provide evidence of good English language skills, written and spoken, and attend Norwegian courses upon their start in the position. The following tests can be used as such documentation of English knowledge: TOEFL, IELTS or Cambridge Certificate in Advanced English (CAE) or Cambridge Certificate of Proficiency in English (CPE). Minimum scores are:
TOEFL: 600 (paper-based test), 92 (Internet-based test).
IELTS: 6.5, with no section lower than 5.5 (only Academic IELTS test accepted).
CAE/CPE: grade B or A.
Personal characteristics
We emphasize personal suitability of the individual applicants. We are looking for candidates who:
Are passionate about research and have a high level of curiosity and willingness to learn.
Can document their ability to work in a team, deliver high-quality results independently, and preferably have demonstrable leadership capabilities.
Can demonstrate analytical skills. Potential candidates will be required to write and present an analytical text as part of their application.
Can demonstrate the ability to engage with users and beneficiaries of research.
Can demonstrate that they can rapidly acquire and apply knowledge in a research area.
In the evaluation of which candidate is best qualified, emphasis will be placed on education, experience and personal suitability,
NTNU is committed to following evaluation criteria for research quality according to The San Francisco Declaration on Research Assessment - DORA.
We offer
exciting and stimulating tasks in a strong international academic environment.
an open and inclusive work environment with dedicated colleagues.
favourable terms in the Norwegian Public Service Pension Fund.
employee benefits.
Salary and conditions
PhD candidates are remunerated in code 1017, and are normally remunerated at gross from NOK 482 200 per annum before tax, depending on qualifications and seniority. From the salary, 2% is deducted as a contribution to the Norwegian Public Service Pension Fund.
The period of employment is 4 years (with required duties counting for 25%).
Appointment to a PhD position requires that you are admitted to the PhD programme in information technology within three months of employment, and that you participate in an organized PhD programme during the employment period.
The engagement is to be made in accordance with the regulations in force concerning State Employees and Civil Servants, and the acts relating to Control of the Export of Strategic Goods, Services and Technology. Candidates who by assessment of the application and attachment are seen to conflict with the criteria in the latter law will be prohibited from recruitment to NTNU. After the appointment you must assume that there may be changes in the area of work.
It is a prerequisite you can be present at and accessible to the institution on a daily basis. The position is located at NTNU's Gløshaugen campus in Trondheim.
About the application
The application and supporting documentation to be used as the basis for the assessment must be in English or in a Scandinavian language.
Publications and other scientific work must follow the application. Please note that applications are only evaluated based on the information available on the application deadline. You should ensure that your application shows clearly how your skills and experience meet the criteria which are set out above.
The application must contain:
Curriculum vitae (CV) with information about the candidate's prior training, exams, and work experience.
Certified copies of transcripts and diplomas for the whole bachelor and master's degree. An English translation of all education documents is required unless the documents are in Norwegian.
A project description of 3-5 pages, including
A short presentation of the motivation for applying to this position.
How the candidate sees her/his background as suitable.
Theoretical and methodological knowledge about the research area. A sketch of important research problems and questions.
Names and contact information of at least 2 reference persons.
A copy of the master thesis (in PDF), or, for those who are near to completion of their MSc, an extended abstract combined with a statement of how and when the applicant plans to complete the thesis.
PDF copies of prior publications, with associated bibliographical data.
Incomplete applications will not be considered.
Publications and other academic works that the applicant would like to be considered in the evaluation must accompany the application. Joint works will be considered. If it is difficult to identify the individual applicant's contribution to joint works, the applicant must include a brief description of his or her contribution.
In the evaluation of which candidate is best qualified, emphasis will be placed on education, experience, and personal suitability.
General information
Working at NTNU
A good work environment is characterized by diversity. We encourage qualified candidates to apply, regardless of their gender, functional capacity or cultural background.
The city of Trondheim is a modern European city with a rich cultural scene. Trondheim is the innovation capital of Norway with a population of 200,000. The Norwegian welfare state, including healthcare, schools, kindergartens and overall equality, is probably the best of its kind in the world. Professional subsidized day-care for children is easily available. Furthermore, Trondheim offers great opportunities for education (including international schools) and possibilities to enjoy nature, culture and family life and has low crime rates and clean air quality.
As an employee at NTNU, you must at all times adhere to the changes that the development in the subject entails and the organizational changes that are adopted.
In accordance with The Public Information Act (Offentleglova), your name, age, position and municipality may be made public even if you have requested not to have your name entered on the list of applicants.
If you have any questions about the position, please contact associate professor Babak Farshchian, telephone: +47 73593677, email: Babak.Farshchian@ntnu.no. If you have any questions about the recruitment process, please contact the Head of the Department professor John Krogstie, e-mail: john.krogstie@ntnu.no
Please submit your application electronically via jobbnorge.no with your CV, diplomas and certificates. Applications submitted elsewhere will not be considered. Diploma Supplement is required to attach for European Master Diplomas outside Norway. Chinese applicants are required to provide confirmation of Master Diploma from China Credentials Verification (CHSI).
If you are invited for interview you must include certified copies of transcripts and reference letters. Please refer to the application number 2021/12903 when applying.
Application deadline: 30.04.2021