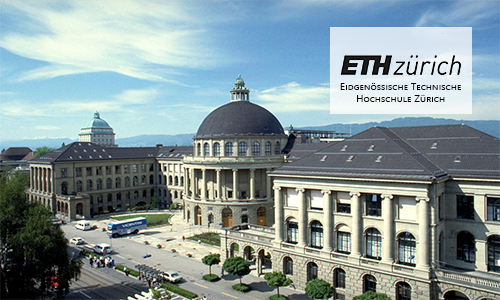 The Risk and Reliability Engineering (RRE) laboratory, within the Institute of Energy and Process Engineering, is looking for a doctoral student working on the risk and reliability assessment of future infrastructures for carbon capture, storage and utilization (CCUS) value chains. The position is funded by a European project, which connects several groups within and outside of ETH Zurich, and focuses on future CCUS infrastructures from various perspectives. The RRE group is headed by Prof. Giovanni Sansavini and generally focuses on the optimization and assessment of complex systems and infrastructures.
Project background
Evidence that the anthropogenic alteration of the earth carbon balance is leading to climate change clearly indicates the necessity to find new routes for energy provision to achieve no-carbon emission by 2050 and keep global warming below 1.5 °C. Within this framework, CCUS supply chains are fundamental to achieve net-zero emissions in "hard-to-decarbonize" industrial sectors. However, the potential of CCUS supply chains can be unlocked by designing a cost-competitive and reliable CO2 network that connects the emission sites with the storage and the utilization sites. The design of such infrastructure is a complex problem due to several factors, such as the scale of the system, the technologies involved, and the uncertainty associated with the system's future evolution.
Job description
You will work within a highly interdisciplinary project, which focuses on all aspects of the optimal planning, operation and assessment of the CCUS infrastructures. More specifically, you will focus on (i) developing cutting-edge optimization and assessment algorithms to maximize the reliability of CCUS infrastructures, while minimizing their costs; (ii) characterizing and accounting for the uncertainty associated with the future evolution of CCUS infrastructures; (iii) identifying and overcoming technical barriers for the deployment of large-scale CCUS infrastructures. To this end, you will have access to state-of-the-art computational capabilities, and you will be in contact with experts worldwide.
Interested?
We look forward to receiving your online application with the following documents:
CV
Transcripts of records for both BSc and MSC degrees
Contact information of at least two professional reference persons
Please note that we only accept applications submitted through our online application portal. Applications via email or postal services will not be considered. Applications assessment will start immediately and will continue until the position is filled.
Further information about the Reliability and Risk Engineering Laboratory can be found on our website www.rre.ethz.ch. Questions regarding the position should be directed to Prof. Dr. Giovanni Sansavini, sansavig@ethz.ch (no applications).