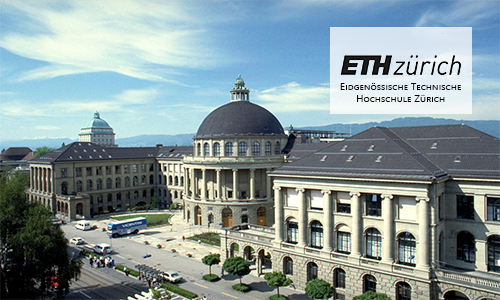 The Chair of Circular Engineering for Architecture at ETH Zurich is looking for two PhD students to address digitalization for a circular built environment. We intend to foster the exploration and adoption of digital technologies as well as the shift towards a circular paradigm in the Architecture, Engineering and Construction (AEC) sector. Buildings are complex, multi-variant problems addressed by numerous stakeholders. Automating reuse of materials in the built environment will connect actors across the value chain. Circular economy principles applied in the built environment through automated materials reuse can tackle challenges such as the scarcity of resources, waste treatment, and the climate crisis. By offering a viable automated circular design and construction management strategy towards the goal of carbon-free buildings by 2050, as set by the Climate Agreement, this project is in line with EU's strong ambition to create a new European Bauhaus to help Europe move towards circularity and digitialization.
Project background
This PhD student will develop a digital matchmaking service for AEC stakeholders, building projects, and materials in order to increase the uptake of circular economy principles in design decisions for the built environment on a large scale, globally. To do so, digital innovations from other sectors will be applied to the AEC sector in order to augment the skills of AEC players, including Artificial Intelligence (AI) algorithms and blockchain technologies. The core idea is to connect the end-of-life of buildings with the start-of-life of other buildings by making the reuse of building materials more effective, user-friendly and wide-spread. Disrupting the current state of the construction sector's value chain, this project will develop a data-driven process towards a digital "de"fabrication design approach.
Job description
In order to define an automated circular design procedure, scientific methods from different fields need to be combined, through inter- and intradepartmental as well as national and international collaboration. We offer working within a research group at ETH Zurich, with excellent computational and lab facilities, and in close collaboration with other labs in- and outside ETH, nationally and internationally. Digital innovation tools will be surveyed, life cycle processes analysed, and a metaplatform for circular design matchmaking will be developed. Collaboration routes with industry have already been established in the Circular Engineering for Architecture Lab. It is expected that the PhD student extends this industry-academia network and works closely with industry and applies findings to real-time construction sites through research-by-design.
Your profile
We welcome highly motivated and curious applicants holding a MSc (completed before August 2021) in disciplines related to civil and environmental engineering, architecture, construction, material science or similar subjects and with a strong interest in the AEC sector as well as in applying circular economy principles to (building) materials. Fluency in spoken and written English is a requirement. Speaking German is an added value.
The ideal candidate should be able to work in a team, take initiative, be results-oriented, organized, and creative. Software engineering skills (experience in coding) are required. Experience in the AEC sector (especially in practice), interest/experience in AI, blockhain technology, and digital fabrication will be an advantage.
Interested?
We look forward to receiving your online application with the following documents (make sure your last name is on all the documents and in the file name):
Cover letter that describes the candidate's motivation and research experience (max 1 page)
A full CV including a list of publications
A short position paper to show how you will address the topic (max 1000 words, excluding bibliography)
Academic transcripts/list of courses completed or on-going, including grades
Proof of English language skills if degree obtained in an non-English-speaking institution
A digital copy (PDF) of the master's thesis
Name, phone number and e-mail address / contact details of two referees
Please note that we exclusively accept applications submitted through our online application portal. Applications via email or postal services will not be considered.
We seek to start on October 1, 2021 or by agreement.
For further content-related questions please contact Prof. Dr. Catherine De Wolf (cdewolf@ethz.ch) and for administrative questions please contact Mrs. Corina Niescher (corina.niescher@hr.ethz.ch) (please do not send applications). More information about the Institute of Construction & Infrastructure Management (IBI) within the department of Civil, Environmental and Geomatic Engineering (D-BAUG) is available on line (www.ibi.ethz.ch).