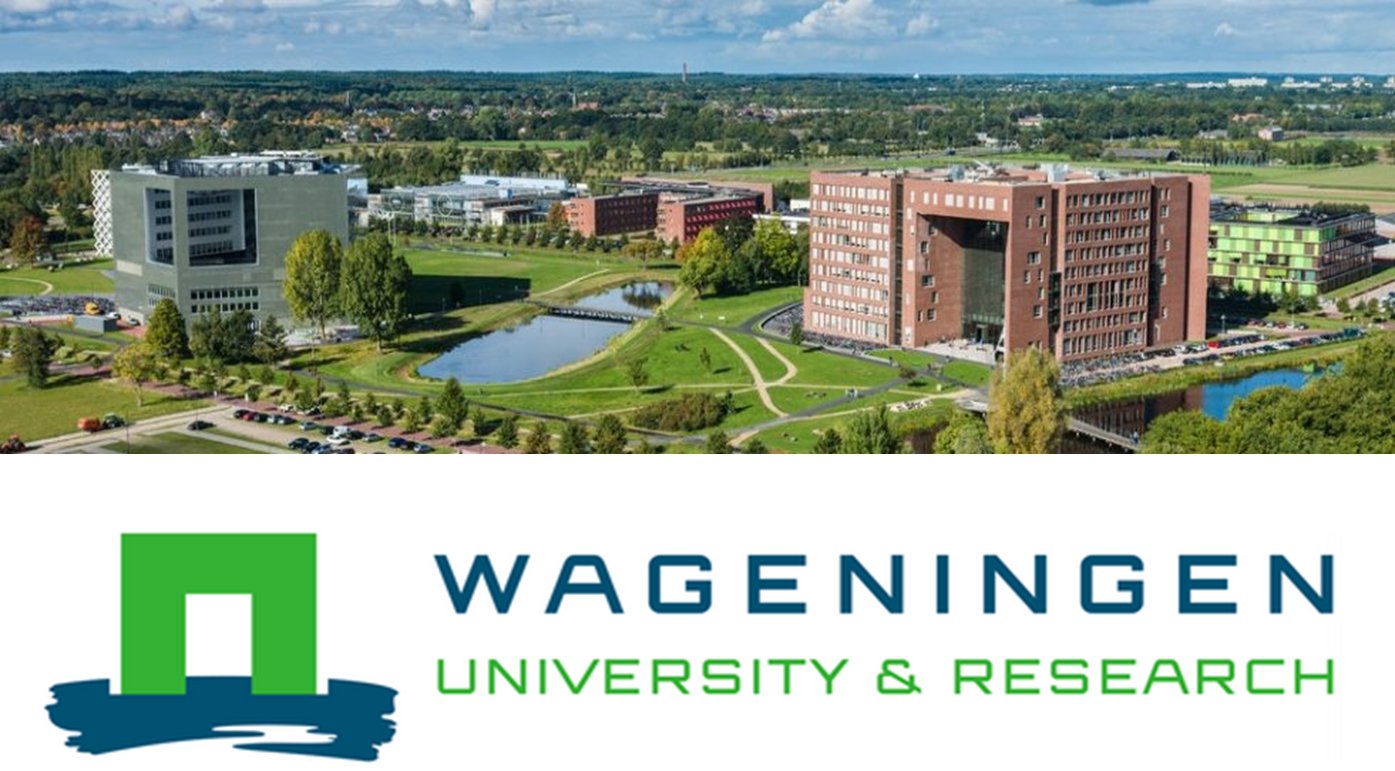 A PhD student to work on the development and integration of innovative, sensor-based methods for the detection and evaluation of plant diseases, exploiting the recently established state-of-the-art research facility NPEC (https://www.npec.nl).

To accelerate resistant variety development in plant breeding programs, precise, non-destructive and quantitative methods to evaluate plant disease resistance or susceptibility are crucial. In the era of genomics, we aim to complement the extensive genomic information with advanced phenotyping, addressing important aspects of the infection process and disease development that often cannot be observed by eye. Within this project, we have a vacancy for a PhD student in the field of genetics/breeding/phytopathology with an interest in sensor technology and phenotyping. This PhD student will be responsible for the infection assays, data acquisition and data analysis.

The PhD student on this TKI project will become part of a larger team aiming to implement sensor-based methods for the detection and evaluation of plant diseases. The project addresses the current needs for advanced phenotyping methods. The PhD student will work closely together with experts in the field of genetics, breeding, phytopathology imaging and artificial intelligence.

The student will work in Plant Breeding, Wageningen University, in close collaboration with team members of this project in the Laboratory of Genetics and the business unit Biointeractions and Plant Health.

This 4-year position offers the opportunity to apply your research skills in the domain of genetics, plant breeding, phytopathology and image analysis, and includes time for personal development. Are you skilled in genetics, plant breeding or phytopathology with a collaborative attitude and a keen interest in technology and imaging that would like to advance phenotyping for resistant breeding purposes? We look forward to your application.

We ask
For this interdisciplinary collaboration we are looking for an ambitious, enthusiastic scientist with:
We offer
We offer a dynamic and driven research environment with a strong international profile and a large number of young researchers; a state-of-the art computational infrastructure; close collaboration with other PhD students, researchers in the plant and animal sciences and relevant companies; and the possibility to further develop your scientific education with courses, training and conferences. There will be opportunities to be involved in teaching at workshops or courses.

The position is full-time (38 hours/week), initially for 1 year after which a go/no-go decision will be taken on extension with another three years. The gross salary in the first year is € 2395,- per month rising to € 3061,- in the fourth year for a full-time appointment.

Wageningen University & Research offers excellent terms of employment. A few highlights from our Collective Labour Agreement include:
You will work at the greenest and most innovative campus in Holland, and at a university that has been chosen as the "Best University" in the Netherlands for the 16th consecutive time.

Coming from abroad
Wageningen University & Research is the university and research centre for the life sciences. The themes we deal with are relevant to everyone around the world and Wageningen, therefore, has a large international community and a lot to offer to international employees. Applicants from abroad moving to the Netherlands may qualify for a special tax relief, known as the 30% ruling. Our team of advisors on Dutch immigration procedures will help you with the visa application procedures for yourself and, if applicable, for your family.

Feeling welcome also has everything to do with being well informed. Wageningen University & Research's International Community page contains practical information about what we can do to support international employees and students coming to Wageningen. Furthermore, we can assist you with any additional advice and information about helping your partner to find a job, housing, schooling, and other issues.

More information
For more information about this function, contact Prof. dr. Yuling Bai at bai.yuling@wur.nl, or Dr. Theo van der Lee at theo.vanderlee@wur.nl, or Prof. dr. Mark Aarts at mark.aarts@wur.nl, or Dr. Rick van de Zedde at rick.vandezedde@wur.nl. For more information about the procedure, please contact vacaturemeldingen.psg@wur.nl.

Do you want to apply?
You can apply directly using the apply button on the vacancy page on our website which will allow us to process your personal information with your approval.

This vacancy will be listed up to and including May 12, 2021.
In this first round please only send your resume and motivation letter. Any other documents will not be taken into consideration at this stage.

Equal opportunities
WUR is an equal opportunity employer. We are keen to receive applications from all sufficiently qualified people, regardless of their ethnicity, gender, functional impairment, religion/life philosophy, sexual orientation, or age.

We are
Wageningen University & Research The mission of Wageningen University and Research is "To explore the potential of nature to improve the quality of life". Under the banner Wageningen University & Research, Wageningen University and the specialised research institutes of the Wageningen Research Foundation have joined forces in contributing to finding solutions to important questions in the domain of healthy food and living environment.

With its roughly 30 branches, 6.500 employees and 12.500 students, Wageningen University & Research is one of the leading organisations in its domain. An integrated approach to problems and the cooperation between various disciplines are at the heart of Wageningen's unique approach. WUR has been named Best Employer in the Education category for 2019-2020.

These are the points our employees list as good reasons to come work at WUR: read the 5 reasons to come work at WUR.

We will recruit for the vacancy ourselves, so no employment agencies please. However, sharing in your network is appreciated.

Plant Breeding, Wageningen University & Research (https://www.wur.nl/en/Research-Results/Research-Institutes/plant-research/Plant-Breeding.htm) is a merged unit of at any time around 200 people of which half are MSc and PhD students and guest workers. It is a highly international group with more than 50 nationalities organized in ten research groups. We conduct fundamental, strategic and applied research and provide teaching at all educational (BSc, MSc and PhD) levels. Our research focusses on the dissemination of the genetic basis of traits which are relevant in order to achieve a sustainable agri- and horticulture. We conduct this research often together or in partnership with breeding companies, local, regional and state governments.

The business unit Biointeractions and Plant Health studies harmful and useful insects, viruses, bacteria and fungi and analyze their effect on plants. Both in a positive (biological control) and negative sense (damage to plants). We work on IPM: integrated pest management, we detect pests and diseases and we examine the health of bees. In our phytosanitary research, we work with advanced diagnostic tests to prevent contamination.