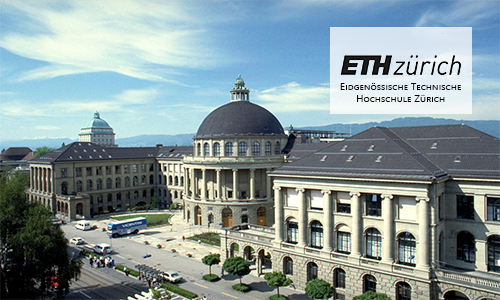 The Biomedical and Mobile Health Technology Lab at ETH Zurich is a new, multidisciplinary team headed by Professor Dr Carlo Menon. Professor Menon has a strong publication record and has founded two start-up companies. We are imaginative builders who use our knowledge in materials science, engineering, computer science, and medicine to find bold, creative solutions to real-world problems.
The Biomedical and Mobile Health Technology Lab is spread over an area of 340 square meters in a building—the Balgrist Campus—designed to foster collaboration. Built in 2016, the open architecture is geared towards interdisciplinary research to promote innovation, research translation, and increase impact. The facility houses rapid prototyping machines, exoskeletons, instrumented treadmills, two MRI systems, two CT scan machines, wet labs, and characterization systems, among other equipment.
Project background
You will be completing a PhD at the point where the fields of materials science, biosensors, engineering and health meet, at one of the world's leading universities focusing on research and technology. ETH Zurich offers outstanding conditions for a doctorate.
Job description
Do you have a background or experience in materials science, nanotechnology, polymer science, electrical engineering or related disciplines? Do you have experience with functional polymers, material fabrication techniques such as microfluidics or fibre manufacturing, composite fabrication or other, related techniques? Are you interested in biosensors and wearable technology?
Your research will aim to conceive and design innovative wearable sensors for monitoring people's health. First, you will review relevant literature. Then, with Professor Menon's help, you will write a clear research proposal. Finally, with the support of other members of the Biomedical and Mobile Health Technology Lab, you will develop the technology from materials to prototype and potentially to clinical testing. Your PhD research is expected to yield top-quality outcomes and generate technology with potential for commercialization.
As a doctoral candidate at ETH Zurich, you would be a paid employee of the university (Rate 4) as well as a student. Please see the ETH Zurich doctoral candidate website for information. You will receive benefits including social security contributions, subsidized fitness club/gym membership, and plenty of support for future career planning. For more details, see the Department of Health Sciences and Technology doctoral studies website. ETH Zurich is an equal opportunity employer.
Your profile
We are looking for someone who is driven, proactive, and manages their time effectively. The work will be supervised by Professor Menon, but to get this PhD research job, you should show evidence of being a good collaborator who is also self-sufficient, reliable, and creative.
You must bring:
an excellent command of English, the lab's working language
a master's degree (or proof of plan to complete one before taking up the PhD position)
We would like you to bring:
knowledge relevant to the research outlined in this job description
an excellent academic track record
any scientific publications
any awards, prizes, achievements
an entrepreneurial mindset
Interested?
We look forward to receiving your online application with the following documents:
a two-page cover letter describing (1) why you want to pursue a graduate degree; (2) why you are interested in this type of research; (3) what is the knowledge gap you will need to fill in during your doctoral studies to succeed in your research; and (4) why you think you are the best fit for this position
a detailed CV including any publications
both undergraduate and graduate official transcripts, accompanied by an English translation where applicable
a copy of your master's degree or proof of enrolment and expected date of completion
any English language certificates to prove proficiency
a list with contact details of at least 3 professors/supervisors as references
Please note that we exclusively accept applications submitted through our online application portal. Applications via email or postal services will not be considered.
Further information about the Biomedical and Mobile Health Technology Lab at ETH Zurich can be found on our website: www.bmht.ethz.ch. For further information, please contact Ms Veronika Hall Abraham, email veronika.hallabraham@hest.ethz.ch (no application documents).