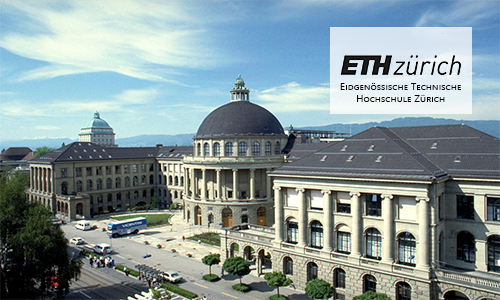 This Zurich- and Singapore-based role is within the 'Agropolitan Territories' research module of the Future Cities Laboratory (FCL). The role is planned for two years in Zurich and a further year in Singapore.
The role focuses on agroecosystems and environmental systems research on the core module themes, specifically on the specified case study sites in Vietnam, India and Indonesia, supporting data acquisition, management and analysis within the team's data platform, ur-scape (www.ur.systems). It involves transdisciplinary research on agriculture across the rural-urban nexus in selected sites in Vietnam, India and Indonesia, and coordination of module personnel, reporting and budgets.
Duration: 2 Years, Extendable
Project background
The Future Cities Lab (FCL) is a research unit of the Singapore-ETH Centre (SEC) and ETH Zurich established in partnership with Singapore's National Research Foundation (NRF), Nanyang Technological University (NTU), National University of Singapore (NUS), and Singapore University of Technology and Design (SUTD). FCL is home to 120 multidisciplinary researchers across hubs in Singapore and Zurich, organised in eight research modules.
The 'Agropolitan Territories' module focusses on the possible threats that urbanisation and agriculture pose to sustainable development. We focus on Monsoon Asia, a region that supplies most of the world's staple crops (90% of the world's rice, 45% wheat, and 25% maize), supports over half the world's population, and is undergoing urbanisation with unprecedented speed. Effects of those threats will be especially disastrous for both cities (increased poverty, ill-health, pollution) and countryside (increased depopulation, greenhouse gas emissions, soil degradation, deforestation, biodiversity loss) in Monsoon Asia and beyond if not properly managed.
Our approach to these threats is guided by a vision for agropolitan territories which hybridise urban and rural settlement patterns for sustainable regional development. The module will draw on expertise in data analytics, coupled human-natural systems, agroecosystem science and urban design. We will produce innovative planning concepts, architectural designs, and building prototypes for sustainable agropolitan territories, anchored in specified sites in Vietnam, India and Indonesia. We aim to construct a 16-hectare demonstration agropolitan town for the site in Indonesia (www.fcl.ethz.ch/research/agropolitan-territories-of-monsoon-Asia).
The module team is composed of two Principal Investigators (based in Singapore and Zurich respectively), two Co-Investigators (based in Singapore), two Module Co-ordinators (based in Singapore and Zurich respectively), and six research associates responsible for different aspects of the overall research mission.
Job description
The scope of work shall comprise of but is not limited to:
1) Research
Conduct agroecosystems research on the core module themes and support the planning, design and prototype development for sustainable study sites (Vietnam, India and Indonesia)
Contribute data to the team's open-source software ur-scape (www.ur.systems) and support development of innovative analytical tools
Disseminate research work by initiating, coordinating and leading on relevant publications
Lead funding applications as relevant to research themes of the module
2) Research Co-ordination
Coordinate comparative research across the three case study sites
Lead seminars, workshops and studios
Mentor research team members
Support module events such as exhibitions, workshops and conferences
3) Administration
Manage reporting requirements (KPIs, weekly meetings)
Supervise data collection and storage
Co-ordinate internal budgets and administrative tasks within the team
Manage human resource matters (interns and researchers)
Your profile
PhD or postgraduate degree in agroecosystems science, soil science, agronomy, environmental science, or related fields
Motivated for in depth and broad research within a multidisciplinary team
Creative thinker
Outstanding quantitative skill set
Experience with qualitative methods
Attention to detail and good problem-solving skills
Excellent written, verbal and visual communication
Good interpersonal and interdisciplinary skills
Interested?
We look forward to receiving your online application with the following documents:
A cover letter with a specific statement of your motivation for applying for the position
Your CV including the name and contact information of 2 references
A copy of your university transcripts as PDFs
Please note that we exclusively accept applications submitted through our online application portal. Applications via email or postal services will not be considered.
Further information about Future Cities Lab (FCL) Global can be found on our website www.fcl.ethz.ch. Questions regarding the position should be directed to Prof. Johan Six, email johan.six@usys.ethz.ch (no applications).