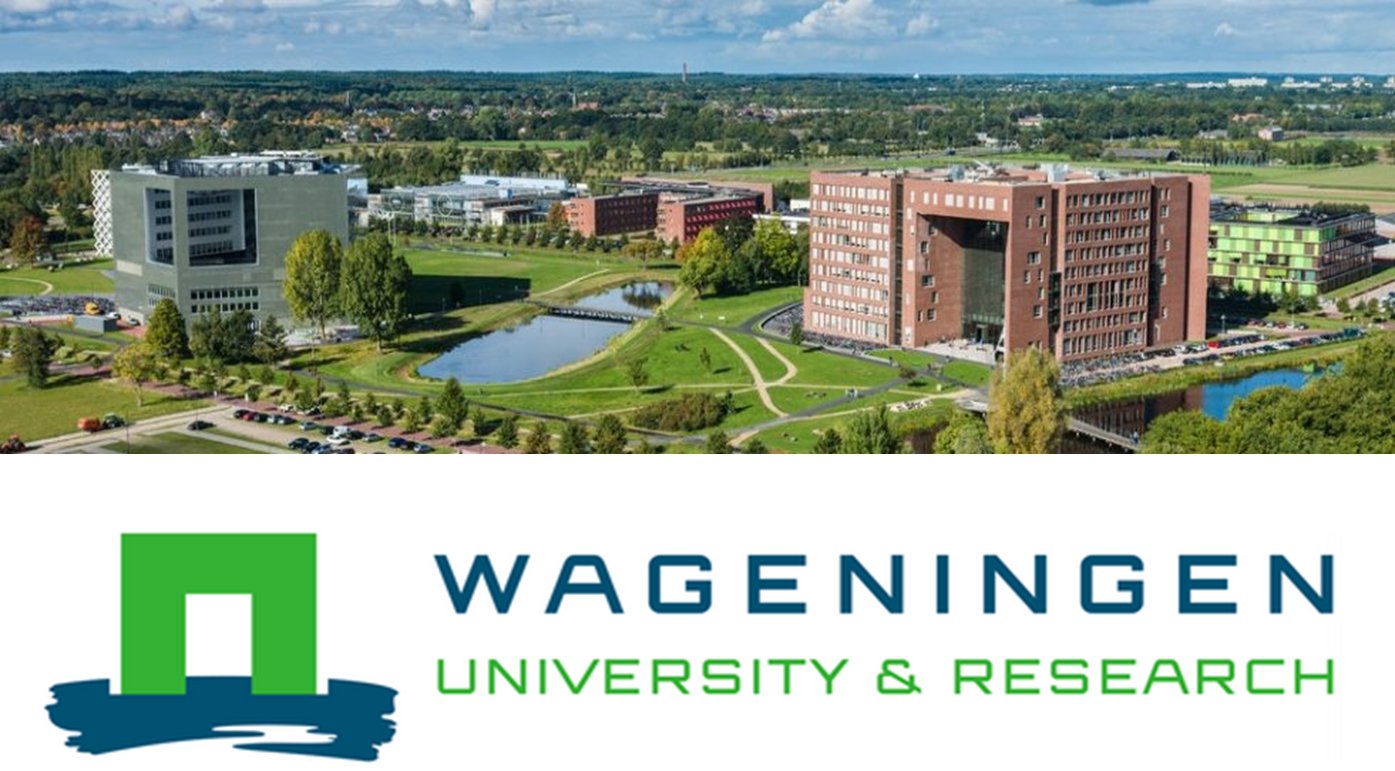 We have an opening for an ambitious personal professor "behaviour change for health and sustainability" (tenure track) in the chair group Consumption and Healthy Lifestyles.

The professor will advance insights on behaviour change for health and sustainability. Contemporary challenges in personal, public and planetary health are inevitably rooted in human conduct. Improving our basic understanding of behaviour change processes may contribute to more effective solutions to promote health and sustainability. You are interested in developing insights into processes of individual behaviour change and translating these insights into innovative behaviour change interventions. These interventions can be novel in terms of the processes that they address or in modes of delivery. Examples of such interventions could be, but are not limited to, personalised feedback, behaviour change techniques, choice architecture interventions, mHealth, virtual and augmented reality, cognitive bias modification, reward or approach-avoidance training, habit formation.

You are expected to
Engage, connect and collaborate with colleagues in the Consumption and Healthy Lifestyles group, as well as with colleagues in other parts of Wageningen University and Research (WUR).
We ask
We offer
You will be working for an inspiring international organization with a large number of interdisciplinary projects all over the world. The scientific quality of Wageningen University is affirmed by the prominent position we occupy in international rankings and citation indices.

We offer you a position as personal professor within the Consumption and Healthy Lifestyles group. As personal professor you will have an employment contract for an indefinite period and are appointed as professor for five years. After five years you will be evaluated.

We offer a competitive gross salary, dependent on experience, from a minimum of €5.749 ,- to a maximum of € 8.371,- for a full working week of 38 hours in accordance with the Collective Labour Agreement Dutch Universities.

In addition to a competitive salary, we offer a number of additional benefits, such as an end-of-year extra month's salary, a holiday allowance and a pension plan with the Dutch pension fund for government and education. International candidates moving to the Netherlands may benefit from special tax relief, by which 30% of their salary is exempt from tax. For more information take a look on https://www.wur.nl/en/Jobs/Moving-to-the-Netherlands.htm

Coming from abroad
We are a globally leading university in the life sciences. The themes we deal with are relevant to everyone around the world and Wageningen therefore has a large international community and a lot to offer international employees. The university's highly qualified team of advisors on Dutch immigration procedures will help you with the visa application procedures for yourself and, if applicable, for your family. A specialized staffing agency will help your partner to find a job. Furthermore, we can assist you in finding schools for your children and housing in the region or elsewhere in the Netherlands. The International Community page (https://www.wur.nl/en/International-students-and-staff.htm) contains practical information about what we do to support international employees and students coming to Wageningen.
More information
More information about the profile and the chair group is available from the chair, Prof. dr. Emely de Vet.

For questions about the procedure Edgar Tijhuis, corporate recruiter, E-mail: edgar.tijhuis@wur.nl can be approached

Application
Please upload your complete application and address this to. Three documents should be uploaded:
The closing date for the vacancy is
26 May 2021
.
At the beginning of June, the selection committee will invite selected candidates for a first interview. This first interview will take place on
7
June 2021
. On the basis of their findings, a limited number of candidates will be invited for a second round of discussions, including a lecture for the CHL group. This will take place on
22/23 June 2021
. Finally, the preferred candidate will be evaluated
30 September 2021
by the central Appointment Advisory Committee. They will advise the rector about the nomination.
Equal opportunities
WUR employs many people with very different backgrounds and qualities, who encourage and motivate each other. We want every talent to feel at home in our organization and be offered equal career opportunities. We therefore especially welcome applications from people who are underrepresented at WUR. To learn more please visit our
inclusivity webpage
We are
The mission of Wageningen University and Research is "To explore the potential of nature to improve the quality of life". Under the banner Wageningen University & Research, Wageningen University and the specialised research institutes of the Wageningen Research Foundation have joined forces in contributing to finding solutions to important questions in the domain of healthy food and living environment.

With its roughly 30 branches, 6.500 employees and 12.500 students, Wageningen University & Research is one of the leading organisations in its domain. An integrated approach to problems and the cooperation between various disciplines are at the heart of Wageningen's unique approach. WUR has been named Best Employer in the Education category for 2019-2020.

These are the points our employees list as good reasons to come work at WUR: read the 5 reasons to come work at WUR

Consumption and Healthy Lifestyles group
Consumption and Healthy Lifestyles group is a young and ambitious chair group that was initiated in 2019 and is rapidly growing. The group currently consists of 1 chair/professor, > 10 senior lecturing & research positions, > 25 (junior) researchers and PhD students, and an administrative and support team. The group is keen to unravel the origins of healthy and sustainable consumption and lifestyle behaviours. These behavioural insights are used to design, evaluate and implement strategies to enable healthy and sustainable consumption. These strategies include upstream environmental and downstream behavioural interventions acknowledging that individual behaviour is socially embedded and arises in specific times and places. The work of the group is characterized by an inter- and transdisciplinary approach where different academic disciplines (e.g., public health, epidemiology, sociology, psychology, and geography) and professional fields (policy, practice) collaborate. The group contributes to different educational programmes (e.g., Consumer Studies, Health and Society, and Nutrition and Health).

Examples of ongoing research projects can be found here. Projects focus for instance on lifestyle interventions in specific populations, such as for the prevention of cognitive decline in elderly (MOCIA project), to alleviate fatigue in cancer patients (SoFIT), or nutrition education in school-aged children (Tasting lessons project). Digitalisation and e/mHealth are central topics across projects, such as the use of embodied conversational agents to interact with elderly about diet (PACO project) or the use of novel location-based technologies with GPS or beacons to provide individualized adaptive interventions (VIDI Food navigation project).

As we acknowledge the importance of context in individual behaviour, our research also aims to create a supportive environment for healthy and sustainable lifestyles. In addition to macro food environment studies (e.g., Regiodeal Foodvalley, NWO Tipping the balance), we investigate how more subtle adaptations (nudges) may contribute to healthier diets (e.g., ZonMw Top programme HINTS). Creating the right environment, also includes the structural socio-economic conditions that contribute to unhealthy lifestyles and health inequalities (e.g., poverty, stress, debt, vulnerable working populations, multi-problems, food aid receivers). These are for instance studied in the ZonMw projects on debts and poverty and the ZonMW Werken is gezond project.