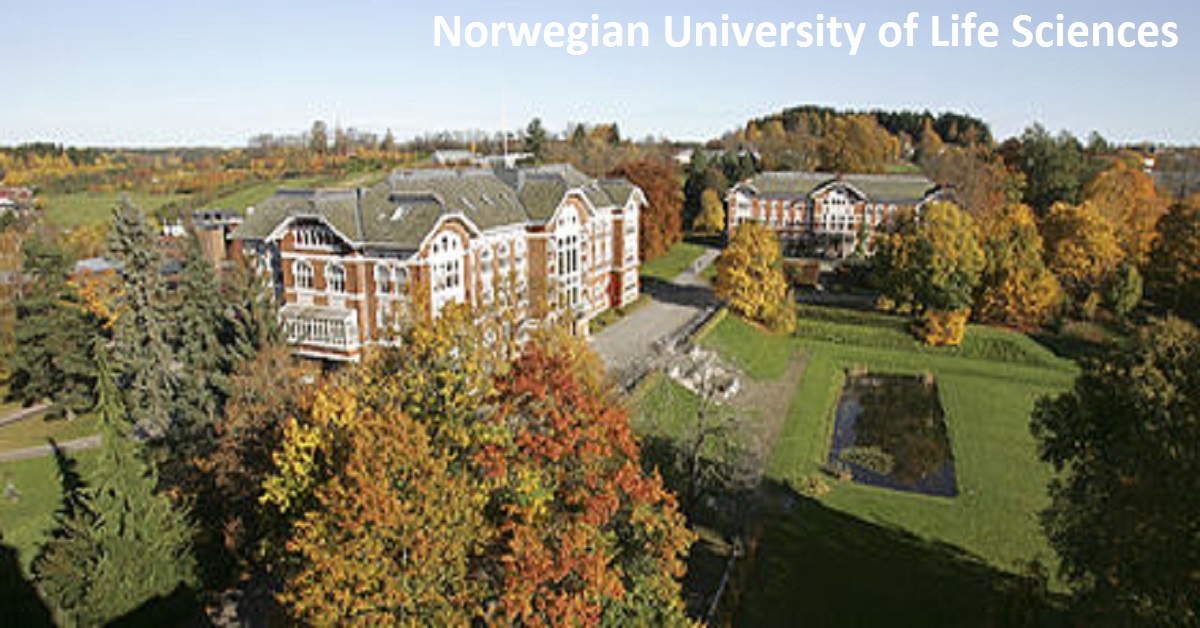 The Faculty of Science and Technology at the Norwegian University of Life Sciences (NMBU) has a vacant PhD-position related to electrochemical methods for advanced water and wastewater treatment. The PhD position is for a period of 3 years, or up to 4 years if teaching and other work duties are agreed.
The PhD research project will investigate whether electrochemical methods can tackle current and emerging organic contaminants in water and wastewater, securing water safety and circularity for future generations.
Conventional water and wastewater treatment methods fail when scored holistically by treatment efficiency towards organic micropollutants, cost, and environmental footprint. There is a dire need to develop alternative efficient, economically, and environmentally sustainable technologies. One of the promising ways is to combine conventional processes with membrane and electrochemical methods.
The project aims at accelerating the advance of electrochemical methods in water and wastewater treatment addressing the efficiency of treatment processes, micropollutants and contaminants of emerging concern, and resources recovery from wastewater.
The research project will address the problems of NOM treatment in water supply and COD removal in wastewater treatment with a strong focus on contaminants of emerging concern (CECs) and precursors of disinfection by-products (DBPs). The project will look at electrocoagulation and electrooxidation methods and their combinations with membrane separation processes. The project will also explore process analytics and advanced statistics to understand methods' fundamentals and to develop applied process control.
Key scientific discoveries are anticipated in relation to our understanding of electrocoagulation and electrooxidation systems for removal of organics and how these can be translated into real operational systems.
The PhD position is connected to the ongoing research project "Advancing EleCtrochemical processes for water safety and circularity" (www.aeco-project.org) granted by the Research Council of Norway for 2020-2024. The project is collaborative research between NMBU, the University of Calgary (Canada) and Columbia University (New York, USA). The PhD candidate will research in an international scientific team and cooperate with PhD candidates from the partner universities. The PhD candidate is expected to participate in the International Water Summer School in Norway, two research boot camps in Canada and the USA, international project meetings and workshops with industrial partners.
The university fully funds the PhD scholarship. In addition, the existing grant from the Research Council of Norway has funds for research equipment, analysis and consumables, international travels, conference fees, and APCs for publishing in Open Access.
At the end of the project, you will be very well positioned to have a highly successful career in the water sector or in an academic role. We will help you develop into a dynamic, confident, and highly competent researcher with wider transferable skills (communication, project management and leadership) that will be highly desirable for future employability.
Main tasks
Analytical review of the scientific literature and state-of-the-art on electrochemical methods for water and wastewater treatment helping to refine the knowledge gaps and research questions
Design of Experiments on removal of organic pollutants from water and wastewater applying electrochemical methods
Design, assembling and running lab and pilot experimental setups
Data collection: laboratory observation of basic principles; formulation of the technology concept; experimental proof of concept and validation in lab; validation in relevant environment at the pilot plant
Analysis of water and wastewater samples
Advanced statistical analysis and other data sciences techniques for the treatment of the collected data
At least 3 publications in internationally scientifically indexed journals
2-3 presentations at international scientific conferences
The successful candidate is expected to enter a plan for the progress of the work towards a PhD degree during the first months of the appointment, with a view to completing a doctorate within the PhD scholarship period.
NMBUVannprøve
Competence
In order to be appointed, the candidate must meet the requirements for admission to one of the PhD programs at NMBU. A master's degree of at least 120 credits (ECTS) is required, which is based on a bachelor's degree of at least 180 credits (ECTS), or cand.med.vet. degree, or integrated master's degree of at least 300 credits (ECTS). MSs thesis by 30. June 2021 may be considered. The applicant must have a documented strong academic background from previous studies, and be able to document good English skills, both written and oral. For more detailed information on admission criteria, see the PhD Regulations and the "supplementary provisions for the PhD programmes". The applicant must document expertise and interest in the research subject.
Required Academic qualifications
Internationally recognised Master's degree with high academic standing in Chemical or Process Engineering, Chemistry, Environmental Science or related discipline
The following experiences and skills will be emphasized:
Understanding of water chemistry and treatment
Solid analytical background both in lab and digital methods
Practical experience with water and wastewater quality analysis or related analytical techniques
Design of experiments and statistics for environmental engineers or similar
Experimental experience
General knowledge and experience within water and wastewater treatment technology and engineering
Prior experience in the water sector would be advantageous but is not essential
Experiences in publications in international scientific journals and conferences will be considered an advantage
You need to:
Have interest in applied scientific research
Be a team player
Be a self-motivated and well-organised candidate with good communication skills
Remuneration and further information
The PhD position is placed in government pay scale position code 1017. PhD fellows are normally placed in pay grade 54 (NOK 491.200,-) on the Norwegian Government salary scale upon employment and follow ordinary meriting regulations.
Terms of employment are governed by Norwegian guidelines for PhD fellowships at Universities and University Colleges.
For further information, please contact Dr Zakhar Maletskyi, Associate Professor of Water and Environmental Engineering
E-mail: zakhar.maletskyi@nmbu.no; phone +47 67231911
Information for PhD applicants and general Information to applicants
NMBU
Solcellepanel
Application
To apply online for this vacancy, please click on the 'Apply for this job' button above. This will route you to the University's Web Recruitment System, where you will need to register an account (if you have not already) and log in before completing the online application form.
Application deadline: 31. August 2021
Publications should be included electronically within the application deadline. Printed material which cannot be sent electronically should be sent by surface mail to the Norwegian University of Life Sciences, Faculty of Science and Technology, P.O. Box 5003, NO-1432 Ås, within (31.08.2021). Please quote reference number (21/03223).
If it is difficult to judge the applicant's contribution for publications with multiple authors, a short description of the applicant's contribution must be included.
Applications should include (electronically):
A letter of intent that includes a personal statement and a research proposal outline (max. 2 pages)
Curriculum vitae
Full publication list
Copies of degree certificates and transcripts of academic records (all certified)
A list of two persons who may act as references (with phone numbers and e-mail addresses)
Proof of English proficiency must be attached in accordance with NMBU PhD regulation section 5-2 (3).