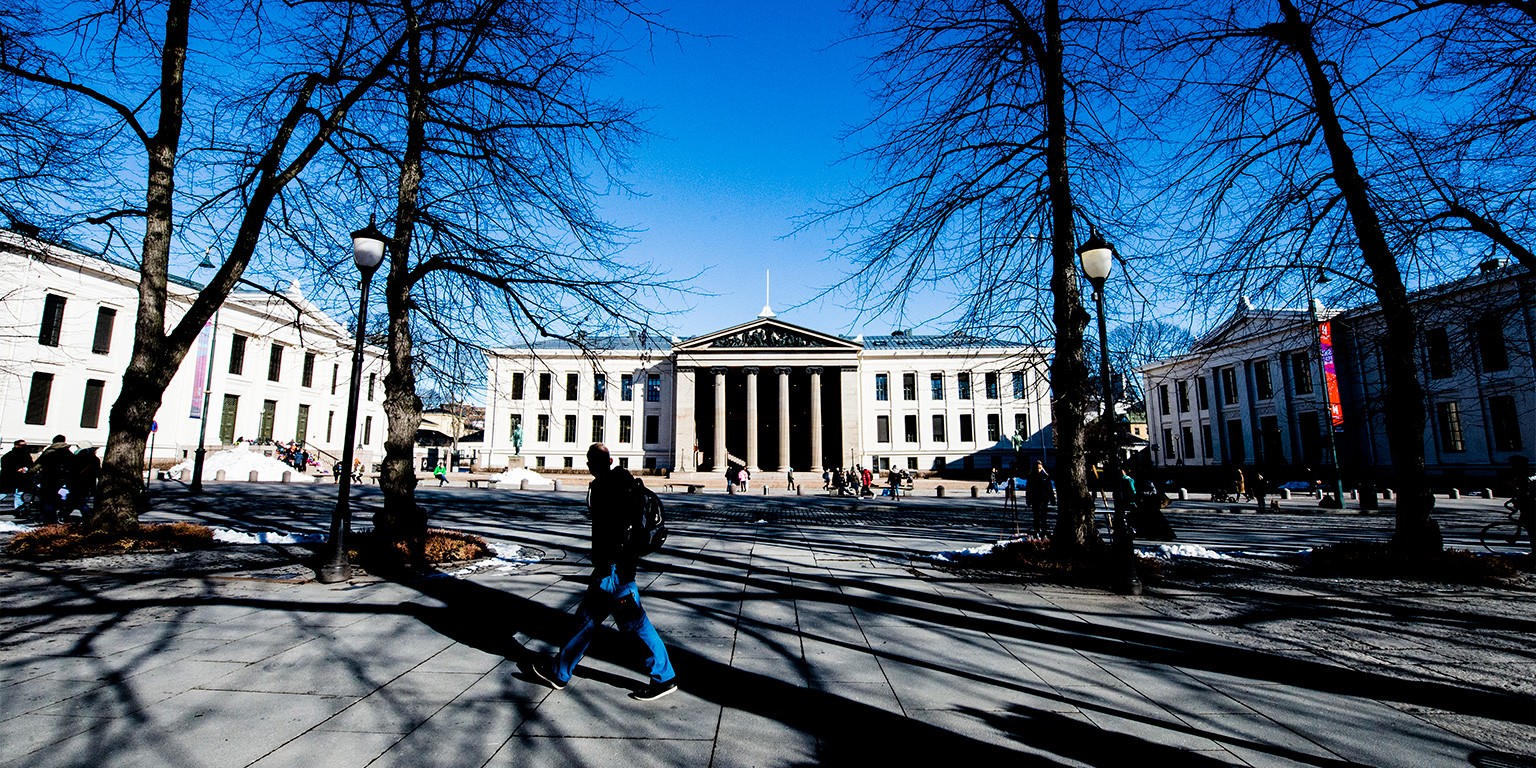 The project is anchored in the research group Genetics of Autoimmunity led by Professor Benedicte A. Lie. For more details about the group, please visit the web site at https://www.med.uio.no/klinmed/english/research/groups/autoimmunity-cancer/index.html.
The main objective of appointment to the position of Postdoctoral Fellow is to qualify researchers for work in top academic positions within their respective area of study. No one can be appointed for more than one specified period as a Postdoctoral research Fellow at the same institution.
The objective of the project is to identify molecular signatures with clinical utility for accurate rheumatoid arthritis diagnosis at a biological level, thereby enabling prediction of disease course and treatment response to methotrexate. This will be achieved by integrating several biological layers (genome, transcriptome, methylome, miRNAome) on immune cells. The project will involve next generation sequencing, single cell sequencing, bioinformatics and biostatistics for multiomics analyses.
The Postdoctoral research fellow is expected to take active part in the research cooperation within the group and to co-supervise the PhD student employed on the same research project. The fellow will be supported to acquire qualifications promoting their current and future work in higher academic positions within their disciplines. The fellow will be encouraged to present their research regularly both in the department and at International scientific conferences.
The main purpose of the fellowship is to qualify researchers for work in higher academic positions within their disciplines.
Qualification requirements
PhD in molecular biology, bioinformatics or related fields (expected PhD graduation date within 6 months of application closing date) Please also refer to the regulations pertaining to the conditions of employment for Postdoctoral research Fellows.
Documented research experience in the areas of computational analysis of biological data, bioinformatics, high-throughput biology using NGS in the field of immunology and autoimmunity, as evidenced by publications.
Knowledge in setting up NGS libraries, running sequencing experiments and establishing sequencing data analysis pipelines.
Skills within laboratory molecular biology methods and experience with designing large experiments, troubleshooting and optimizing lab procedures.
Proficiency and knowledge in programming and statistical data analysis (preferably Python or R). Proficiency in UNIX/Linux and Bash/Shell scripting.
Demonstrated experience in scientific writing, scientific presentations, and preferably in supervising students. The candidate must be fluent in written and spoken English.
Personal skills
We are looking for highly motivated, hard-working and organized candidates. The successful candidate should have a genuine interest in pursuing an academic career. Therefore, the candidate needs:
Strong scientific capacity and analytical skills as well as the ability to handle large, shared projects in multidisciplinary teams.
Capability to work both independently and as a team player
Willingness to learn new skills as the laboratory grows and techniques evolve
Personal suitability for the position as well as genuine motivation for the project
We offer
salary NOK 534 400 - 594 300 per annum depending on qualifications in a position as Postdoctoral Research fellow, (position code 1352 )
attractive welfare benefits and a generous pension agreement, in addition to Oslo's family-friendly environment with its rich opportunities for culture and outdoor activities
Vibrant international academic environment
Postdoctoral development programmes
How to apply
The application must include:
Cover letter (statement of motivation, summarizing scientific work and research interests)
CV (summarizing education, positions, pedagogical experience, administrative experience and other qualifying activity)
Copies of educational certificates (academic transcripts only)
A complete list of publications with brief statements of candidate contributions
List of 2-3 references (name, relation to candidate, e-mail and phone number)
The application with attachments must be delivered in our electronic recruiting system. Foreign applicants are advised to attach an explanation of their University's grading system. Please note that all documents should be in English.
In assessing the applications, special emphasis will be placed on the documented academic qualifications, the project description (whenever this is required in the call for applicants), and the quality of the project as well as the candidates motivation and personal suitability. Interviews with the best qualified candidates will be arranged.
Formal regulations
Please see the guidelines and regulations for appointments to Postdoctoral fellowships at the University of Oslo.
No one can be appointed for more than one Postdoctoral Fellow period at the University of Oslo.
According to the Norwegian Freedom of Information Act (Offentleglova) information about the applicant may be included in the public applicant list, also in cases where the applicant has requested non-disclosure.
The appointment may be shortened/given a more limited scope within the framework of the applicable guidelines on account of any previous employment in academic positions.
The University of Oslo has an agreement for all employees, aiming to secure rights to research results etc.
Inclusion and diversity are a strength. The University of Oslo has a personnel policy objective of achieving a balanced gender composition. We also want to have employees with diverse expertise, combinations of subjects, life experience and perspectives. We will make adjustments for employees who require this.
If there are qualified applicants with special needs, gaps in their CVs or immigrant backgrounds, we will invite at least one applicant in each of these groups to an interview.
Contact information
Professor Benedicte Alexandra Lie, phone number : +47 23016646, e-mail: b.a.lie@medisin.uio.no
HR Adviser Karoline Berg-Eriksen (questions regarding the online application form), e-mail: Karoline.berg-eriksen@medisin.uio.no