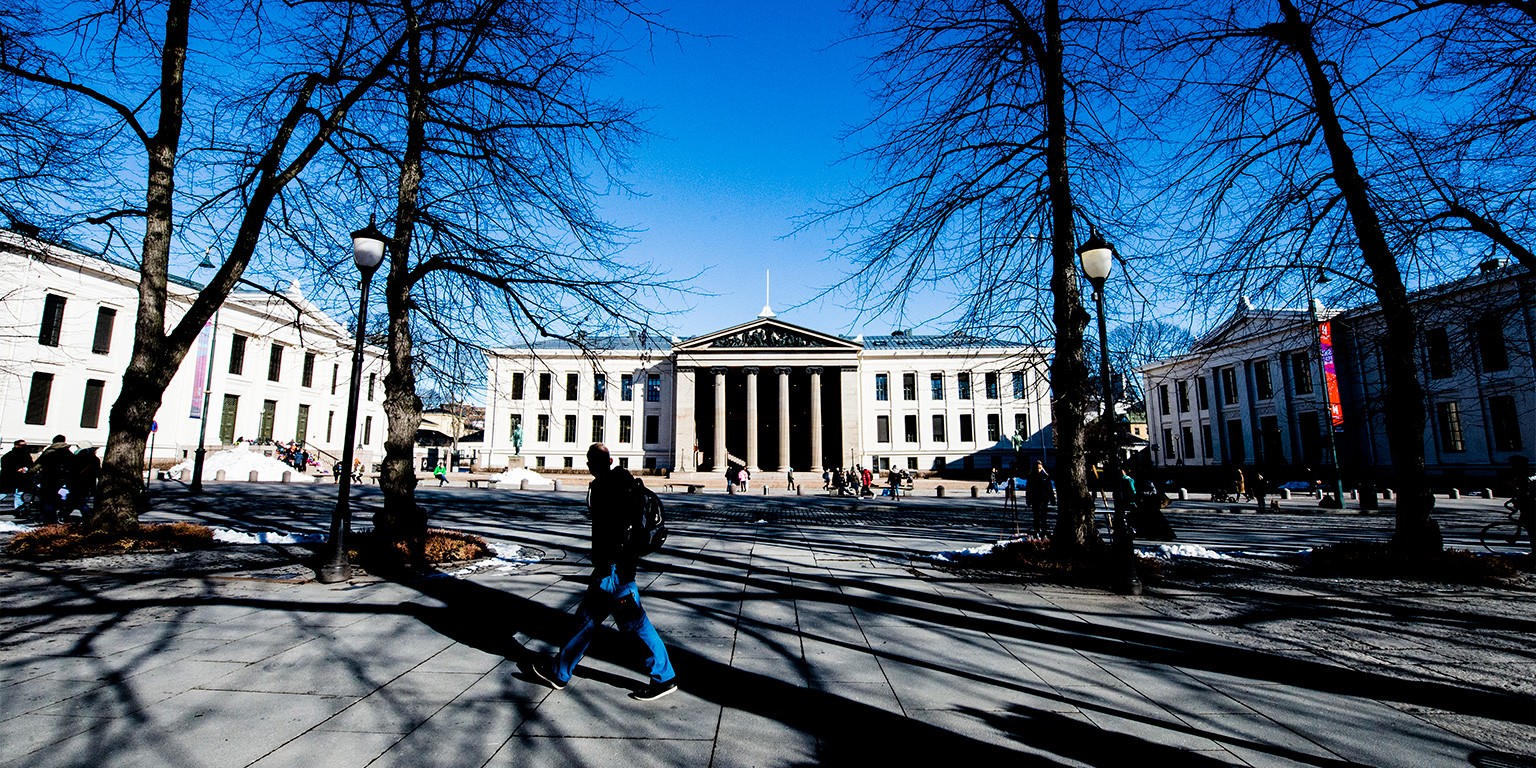 A position as PhD research fellow (SKO 1017) is vacant at the Department of Teacher Education and School Research. The position will be affiliated with the research project "Comparing language use across contexts" (LANGUAGES) funded by the Norwegian Research Council (2021–2025).
The position is a fulltime position for a period of 3 years devoted to research education.
The research fellow must take part in the UV Faculty's approved PhD program and is expected to complete the project within the set fellowship period. The main purpose of the fellowship is research training leading to the successful completion of a PhD degree.
It is expected that the applicant is affiliated with the research group Studies of Instruction across Subjects and Competences (SISCO).
We invite interested applicants to an information meeting on 17 June 2021 at the University of Oslo. In the meeting, further information will be given about the LANGUAGES project, the available data, and the methods of analysis used in the project. Please register your participation HERE. You can also contact associate professor/project manager Lisbeth M. Brevik, l.m.brevik@ils.uio.
Samarbeid
More about the position
LANGUAGES aims to investigate students' language proficiency and classroom language instruction in Norway, France and the UK over time, within and across the school subjects English and French. The LANGUAGES research team comprises researchers at the University of Oslo, University of Bergen, École normale supérieure de Lyon, University of Exeter and University of Oxford. LANGUAGES will collect large-scale data (language tests, videos and surveys) and case study data (video-stimulated interviews and student texts) in secondary schools (age 14–15). It involves interdisciplinary research in English and French, across the three countries. Applicants are expected to fit their proposed research project with the goal, methodology and overall design of the LANGUAGES project.
We ask for candidates who are interested in different theoretical approaches, frameworks and methodologies. The candidates will participate in data collection of language test data, classroom video data, student surveys and interviews from all three countries. The comparative subjects in focus will be English and French language education.
As a PhD research fellow you will work closely with the LANGUAGES team in the data collection, analysis and dissemination of findings, across languages and contexts. Experience with school research, classroom observation and use of observation protocols (e.g., PLATO), language tests, interviews, questionnaires, video- and/or audio-based research approaches will be an advantage. In addition, we welcome candidates with experience in coding of video data, and/or experience with quantitative analysis. Good oral and written communication skills in Norwegian or another Scandinavian language are necessary. Communication skills in English and French are also required. Formal competence in both school subjects will also be an advantage.
For more information about the LANGUAGES project, please contact associate professor/prosject manager Lisbeh M. Brevik, l.m.brevik@ils.uio.no.
Qualification requirements
Applicants must satisfy the requirements for admission to the Faculty's PhD program. Further information on admission requirements and an application form can be found at this website
A Master's degree in English/English didactics or French/French didactics
The master's degree (120 ECTS) must have a minimum grade B (ECTS grading scale) or equivalent. It must include a thesis of at least 30 ECTS with a minimum grade B
Familiarity with the Norwegian/Scandinavian school system will be considered an advantage
Oral and written communication skills in Norwegian or another Scandinavian language as well as in English and French
Project relevance to the LANGUAGES research ambition
In the assessment of applications, emphasis will be placed on:
The quality of the project description: the description of the research topic, the specific problems to be studied, the choice of scientific theory and method, and the proposed implementation plan for the study
The applicant's personal suitability and motivation for the post, including her/his ability to collaborate and to form part of a cross-disciplinary academic community
The applicant's academic attitude and motivation with regard to completing the research training program
We offer
Salary NOK 491 200 - 534 400 per annum depending on qualifications in a position as PhD Research fellow, (position code 1017)
A stimulating and attractive working environment
Pension arrangements in the Norwegian Public Service Pension Fund
Attractive welfare benefits and a generous pension agreement, in addition to Oslo's family-friendly environment with its rich opportunities for culture and outdoor activities
How to apply
The application must include
Letter of application
CV that also includes an overview of any previously published academic/scientific works
Certified copies of diplomas, grade transcripts and any other testimonials
In the event of diplomas from other countries: printouts of prospectuses or similar that describe the content and framework of the courses of study on which the application is based
Master's thesis, project description of 8-10 pages (see. Guidance), completed application form for admission to the doctoral degree programme (see this page) and any other academic works that may be of relevance to the application
Applicants from outside the Nordic countries where English is not the official language must attach a TOEFL test with a minimum score of 550 unless they have a diploma from a university in an English-speaking country.
Incomplete applications will under normal circumstances not be assessed.
The application with attachments must be delivered in our electronic recruiting system, please follow the link "apply for this job". Foreign applicants are advised to attach an explanation of their University's grading system. Please note that all documents should be in English (or a Scandinavian language).
As a rule, interviews will be conducted as part of the appointment process. At the interview, the applicant will be asked to present original diplomas and grade transcripts from previous courses of study.
Formal regulations
Please see the guidelines and regulations for appointments to Research Fellowships at the University of Oslo.
No one can be appointed for more than one PhD Research Fellowship period at the University of Oslo.
According to the Norwegian Freedom of Information Act (Offentleglova) information about the applicant may be included in the public applicant list, also in cases where the applicant has requested non-disclosure.
The appointment may be shortened/given a more limited scope within the framework of the applicable guidelines on account of any previous employment in academic positions.
The University of Oslo has an agreement for all employees, aiming to secure rights to research results etc.
Inclusion and diversity are a strength. The University of Oslo has a personnel policy objective of achieving a balanced gender composition. We also want to have employees with diverse expertise, combinations of subjects, life experience and perspectives. We will make adjustments for employees who require this.
If there are qualified applicants with special needs, gaps in their CVs or immigrant backgrounds, we will invite at least one applicant in each of these groups to an interview.
Contact information
Associate professor Lisbeth M. Brevik
Professor Eva Thue Vold