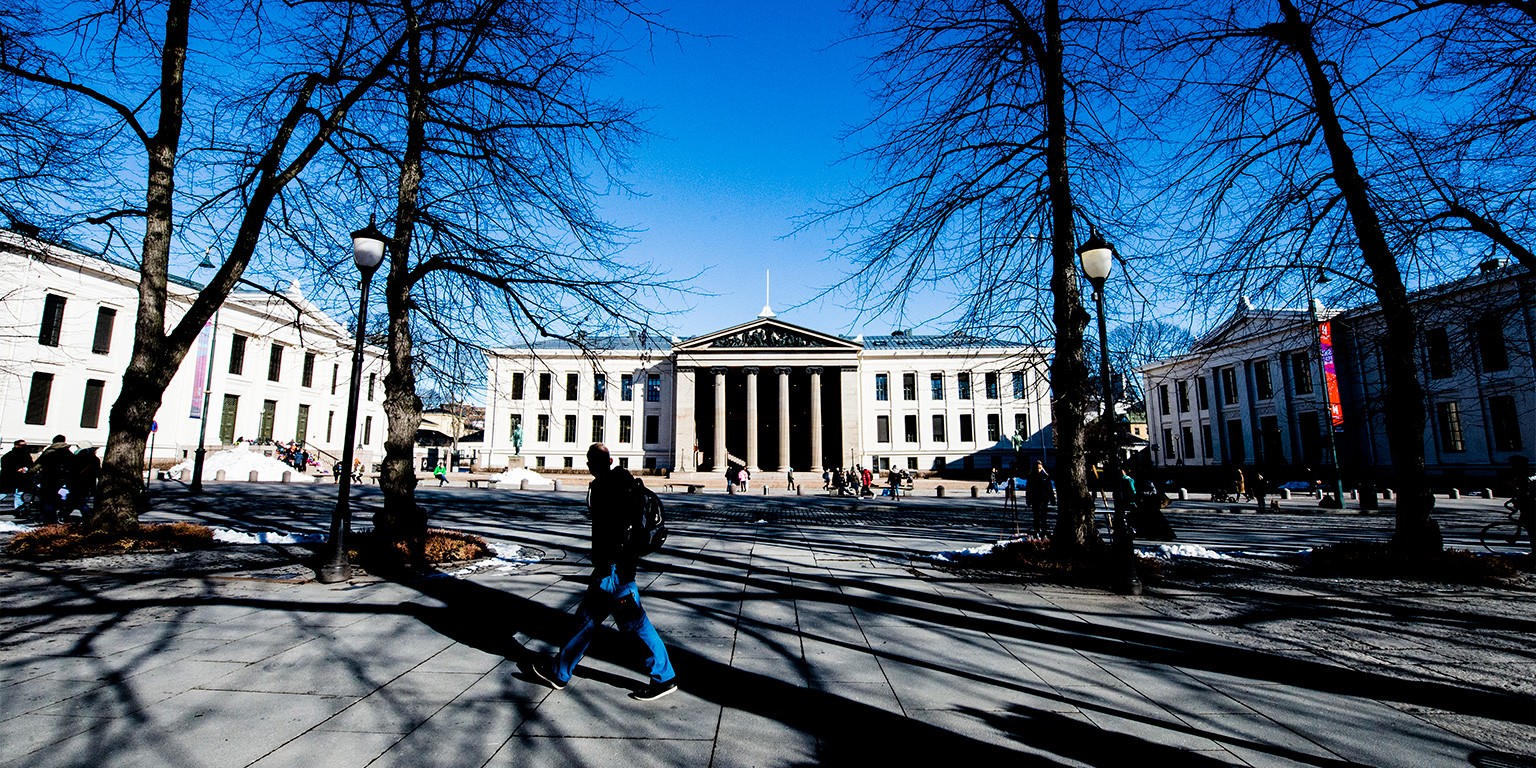 A full, temporary position as university lecturer (SKO 1009) /senior lecturer (SKO 1198) in English-Language Literature is available at the Department of Literature Area Studies and European Languages, University of Oslo, for the period 1 January 2022 – 30 June 2023.
The main responsibility of the successful candidate will be to teach courses in British and American Literature within the programme for English Literature, American and British Studies (ENGLABS), including relevant exam work, as well as seminar groups at one or more of the four introduction courses offered by ENGLABS. These four courses are ENG 1303 British Literature, ENG 1304 American Literature, ENG 1505 British Civilisation and ENG 1506 American History and Society, An Introduction.
The successful candidate may also be called upon to supervise master students, subject to the needs of the section. All teaching is in English.
Women candidates are especially encouraged to apply, as are applicants with disabilities, immigrant backgrounds, and/or under-represented genders or ethnicities. If other qualifications are deemed equivalent, such candidates will be prioritised.
Bilde av fasade
More about the position
The vacancy is a teaching position, with 75 % teaching and dissemination work, 19 % academic development work, and 6 % administration. The teaching will normally be at bachelor level. Within the normal duties and academic
competence, the person appointed may also be directed to work outside his/her department. The appointment is made on condition that changes to the subject area and tasks may be determined by the employer.
Qualification requirements
Masters degree or equivalent academic qualifications with a specialisation in English-Language Literature
pedagogical qualifications and practice, mainly from universities or higher education institutions, see How to document your pedagogical skills
teaching experience at the bachelor level, and preferably also at the master level
Personal suitability and motivation for the position
In the evaluation of the applicants, emphasis will be placed on:
good teamwork skills and experience
professional competency and publication in the field
candidates who hold a Ph.D. may be prioritised
We offer
Salary level NOK 491 200 – 583 500 per year, depending on qualifications, as university lecturer
Salary level NOK 563 900 – 677 600 per year, depending on qualifications, as senior lecturer (a PhD is required)
A professionally stimulating working environment
Pension agreement with Norwegian Public Service Pension Fund
Attractive welfare benefits
How to apply
Applicants must submit the following attachments with the electronic application, preferably in pdf format:
letter of application describing qualifications
Curriculum Vitae
list of publications, if applicable
Please note that all documents must be in English or a Scandinavian language.
Diplomas, certificates and other documentation will be requested later.
An interview and a trial lecture will be part of the assessment process.
Formal regulations
Please see regulations concerning appointment and promotion to teaching and research posts.
Following the Freedom of Information Act (Offentleglova) § 25, Chapter 2, information about the applicant may be used in the public list of applicants even if the applicant opts out from the entry in the public application list.
The University of Oslo has an agreement for all employees, aiming to secure rights to research results etc.
The University of Oslo aims to achieve a balanced gender composition in the workforce and to recruit people with ethnic minority backgrounds.
Contact information
Head of Department Christine Meklenborg Nilsen, phone number 90720200, e-mail c.m.nilsen@ilos.uio.no
Head of Administration Karina Kleiva, phone number 97106489, e-mail karina.kleiva@ilos.uio.no
HR Adviser Evian Nordstrand, e-mail evian.nordstrand@hf.uio.no (for questions on electronic application)