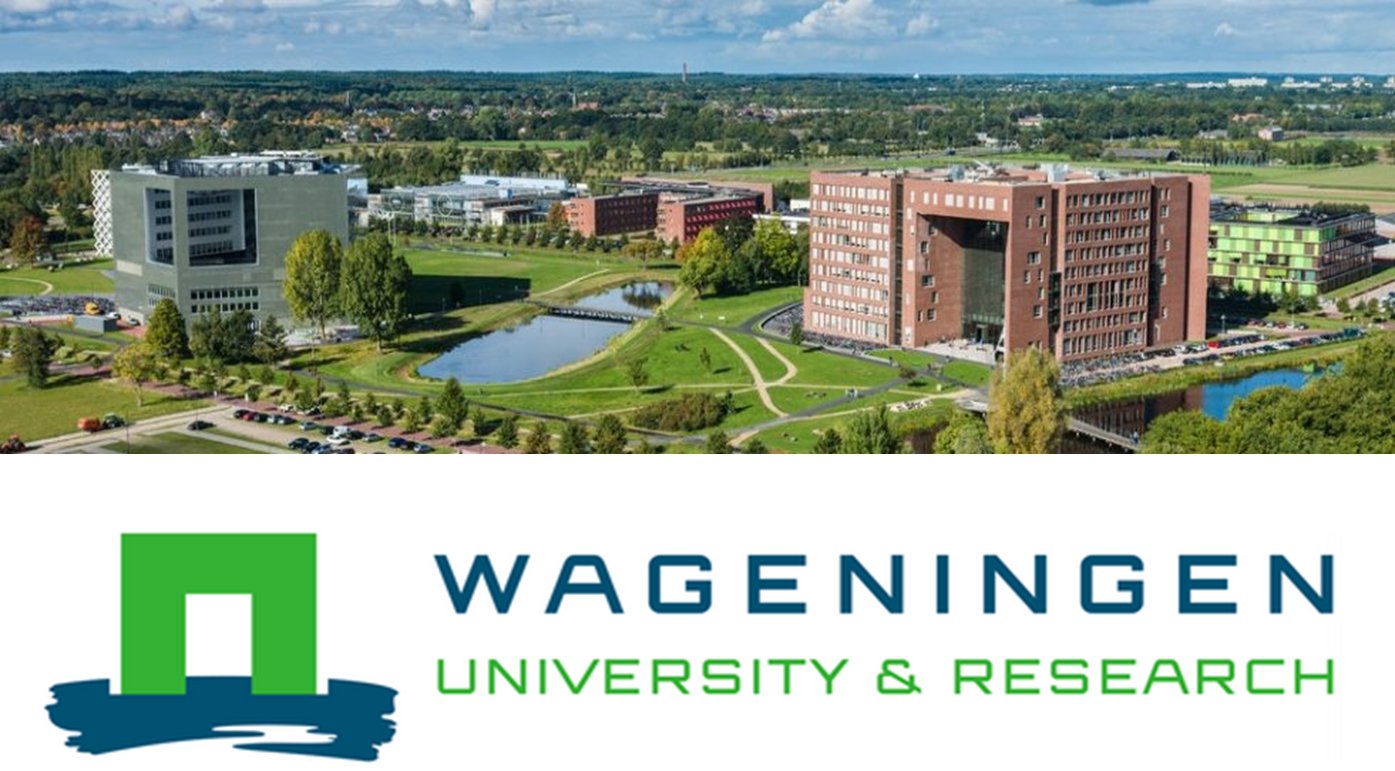 We are looking for a PhD candidate in the field of virus-insect-plant interactions, who is interested in studying insect behaviour, plant viruses and molecular mechanisms underlying plant resistance to herbivorous insects. The project aims to study the effects of plant viruses on plant defenses to aphids and will compare different viruses for their effects on aphid behaviour and the signaling pathways they activate in the plant. The research will involve the use of biosensors and transcriptome analyses.

This research project addresses fundamental research to provide a basis for innovative developments in sustainable crop protection based on plant capacities to defend themselves against herbivorous insects and the viruses they transmit.

You will be employed at the Laboratory of Virology and Laboratory of Entomology and embedded in the Department of Plant Sciences and the Graduate School Experimental Plant Sciences.
We ask
We offer
We offer a full-time position (38 hours), initially for 1 year after which a go/no go decision will be taken on extension with another three years. Gross salary per month € 2434,- in the first year rising to € 3111,- per month in the fourth year, for a fulltime appointment. The candidate will be based at both the Laboratory of Virology and Laboratory of Entomology in Wageningen, and embedded in the Experimental Plant Sciences (EPS) graduate school.

In addition, we offer:
Wageningen University & Research stimulates internal career opportunities and mobility with an internal recruitment policy. There are ample opportunities for own initiative in a learning environment.
We offer a versatile job in an international environment with varied activities in a pleasant and open working atmosphere.
Coming from abroad
Wageningen University & Research is the university and research centre for life sciences. The themes we deal with are relevant to everyone around the world and Wageningen, therefore, has a large international community and a lot to offer to international employees. Applicants from abroad moving to the Netherlands may qualify for a special
tax relief
, known as the 30% ruling. Our team of advisors on Dutch immigration procedures will help you with the visa application procedures for yourself and, if applicable, for your family.
Feeling welcome also has everything to do with being well informed. Wageningen University & Research's
International Community
page contains practical information about what we can do to support international employees and students coming to Wageningen. Furthermore, we can assist you with any additional advice and information about helping your partner to find a job, housing, schooling, and other issues.
More information
For more information about this position, please contact Dr. Emilyn Matsumura (emilyn.matsumura@wur.nl) and Dr. Karen Kloth (karen.kloth@wur.nl)

For more information about the procedure, please contact vacaturemeldingen.psg@wur.nl.

General information about the Laboratory of Virology and Laboratory of Entomology can be found on https://www.wur.nl/en/Research-Results/Chair-groups/Plant-Sciences/Laboratory-of-Virology.htm
and
https://www.wur.nl/en/Research-Results/Chair-groups/Plant-Sciences/Laboratory-of-Entomology.htm

This vacancy will be listed up to and including 3 November 2021.
The first job interviews will take place in the week of 15 November 2021.

Equal opportunities
Wageningen University & Research (WUR) employs a large number of people with very different backgrounds and qualities, who inspire and motivate each other. We want every talent to feel at home in our organisation and be offered the same career opportunities. We therefore especially welcome applications from people who are underrepresented at WUR. For more information please go to our inclusivity page. A good example of how WUR deals with inclusiveness can be read on the page working at WUR with a functional impairment.
We are
Wageningen University & Research
The mission of Wageningen University and Research is "To explore the potential of nature to improve the quality of life". Under the banner Wageningen University & Research, Wageningen University and the specialised research institutes of the Wageningen Research Foundation have joined forces in contributing to finding solutions to important questions in the domain of healthy food and living environment.

With its roughly 30 branches, 6.800 employees and 12.900 students, Wageningen University & Research is one of the leading organisations in its domain. An integrated approach to problems and the cooperation between various disciplines are at the heart of Wageningen's unique approach. WUR has been named Best Employer in the Education category for 2019-2020.

Read the 5 reasons why your future collaegues enjoy working at WUR and watch this video to get an idea of our green campus!

We will recruit for the vacancy ourselves, so no employment agencies please. However, sharing in your network is appreciated.