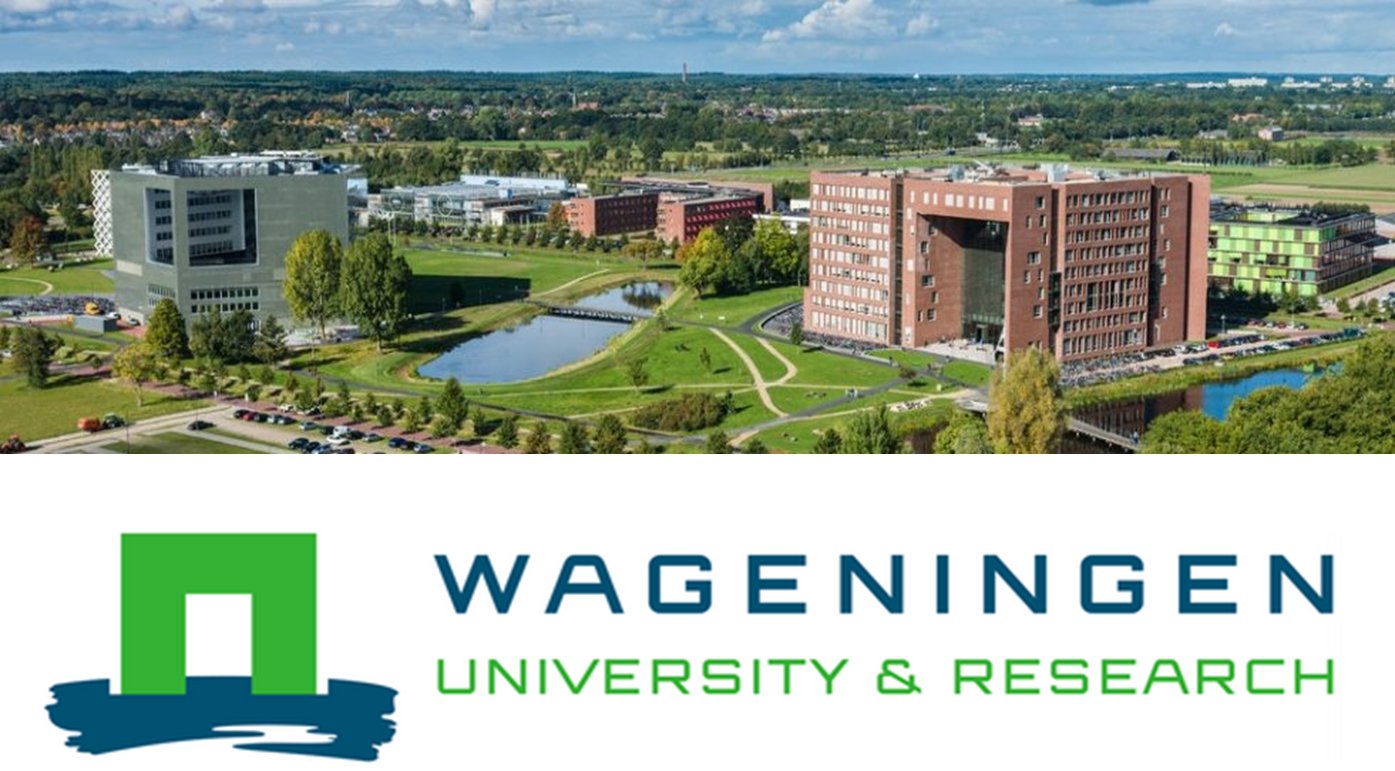 A postdoctoral researcher in the field of history or economics focussing on the long-term development of African economies since 1850. You will have the liberty to set up a research project on one of the following topics:
You will be part of a research team working on the NWO-funded VICI-project
'South-South Divergence. Comparative Histories of Regional Integration in Southeast Asia and Sub-Saharan Africa since 1850'
,
led by prof. Ewout Frankema and embedded in the
Rural and Environmental History Group
(RHI). An elaborate project description is available upon request, via:
ewout.frankema@wur.nl
.
Your research is to result in scientific publications (min. 3 international peer-reviewed articles). Furthermore, you will contribute to the teaching programme of the RHI group and assist in the development of the educational resources by the project team. You are also expected to actively contribute to the organisation of the project's expert meetings, conferences and public events.
We ask
You are an ambitious, enthusiastic scholar and a team player, devoted to research and education in an international and interdisciplinary academic environment.
You also have:
We offer
Wageningen University & Research offers excellent terms of employment. A few highlights from our Collective Labour Agreement include:
In addition to these first-rate employee benefits, you will, depending on your experience, receive a gross salary of between €3.408,- and €4.474,- for a full-time working week of 38 hours, in accordance with the
Collective Labour Agreements for Dutch Universities (CAO-NU)
(scale 10). We offer a temporary contract for 1 year which will be extended for the remaining period of the project if you perform well. The total duration of this project is 4 years.
Coming from abroad
Wageningen University & Research is the university and research centre for life sciences. The themes we deal with are relevant to everyone around the world and Wageningen, therefore, has a large international community and a lot to offer to international employees. Applicants from abroad moving to the Netherlands may qualify for a special
tax relief
, known as the 30% ruling. Our team of advisors on Dutch immigration procedures will help you with the visa application procedures for yourself and, if applicable, for your family.
Feeling welcome also has everything to do with being well informed. Wageningen University & Research's
International Community page
contains practical information about what we can do to support international employees and students coming to Wageningen. Furthermore, we can assist you with any additional advice and information about helping your partner to find a job, housing, schooling, and other issues.
More information
For more information about this position, please contact Prof. Ewout Frankema, ewout.frankema@wur.nl.

For more information about the procedure, please contact Sandra Willemsen, Corporate recruiter or Bianca Aversteeg, Recruitment support via recruitment.ssg@wur.nl.

Do you want to apply?
You can apply directly using the apply button on the vacancy page on our website which will allow us to process your personal information with your approval.
To apply, please upload - next to your letter of motivation and your cv - the following documents:
- your research interests and their compatibility with the VICI-project;
- your intended focus in this subproject
- your choice of methodology
The intended starting date of the project is 1 March 2022, but this date is negotiable.
This vacancy will be listed
up to and including 28 November 2021
. We will schedule the job interviews in mid-December.
Equal opportunities
Wageningen University & Research (WUR) employs a large number of people with very different backgrounds and qualities, who inspire and motivate each other. We want every talent to feel at home in our organisation and be offered the same career opportunities. We therefore especially welcome applications from people who are underrepresented at WUR. For more information please go to our
inclusivity page
. A good example of how WUR deals with inclusiveness can be read on the page working at WUR with a
functional impairment
.
We are
The mission of Wageningen University and Research is "To explore the potential of nature to improve the quality of life". Under the banner Wageningen University & Research, Wageningen University and the specialised research institutes of the Wageningen Research Foundation have joined forces in contributing to finding solutions to important questions in the domain of healthy food and living environment.

With its roughly 30 branches, 6.800 employees and 12.900 students, Wageningen University & Research is one of the leading organisations in its domain. An integrated approach to problems and the cooperation between various disciplines are at the heart of Wageningen's unique approach. WUR has been named Best Employer in the Education category for 2019-2020.

Read the 5 reasons why your future colleagues enjoy working at WUR and watch this video to get an idea of our green campus!
Apply now