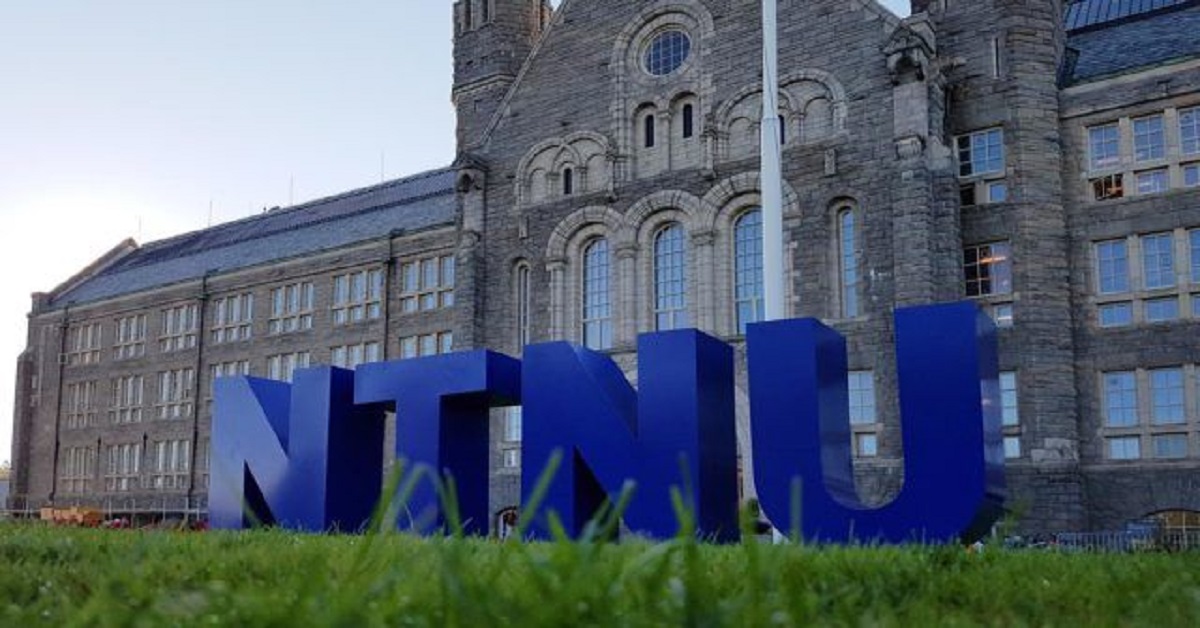 We have a vacancy for a postdoc at NTNU's Department of Materials Science and Engineering.
The postdoc should work on modelling the electrochemical processes during underpaint corrosion, in particular during filiform corrosion on coated aluminium alloys. In a collaborative project with the aluminium industry, the candidate should look into localised corrosion mechanisms specifically on coated recycled aluminium alloys. As an outcome, the candidate's mechanistic studies shall contribute to the development of a robust surface treatment method suitable for recycled aluminium surfaces with typically a wide compositional diversity.
The successful candidate will work in close collaboration with Professor Andreas Erbe.
Job description
On a day to day basis, the successful candidate will conduct, in close collaboration with a team of industrial and academic researchers,
development of a continuum-based numerical model, e.g. based on the Nernst-Planck or Laplace equation, of the effect of different scenarios on the progress of the corrosion process, as well as the conditions (such as local electrode potential and pH) on the microscopic level,
interpretation of experimental data based on a model, and
assistance in designing laboratory-based experiments to validate numerical model.
Depending on experience and interest of the successful candidate, atomistic modelling and data-based modelling may also be included.
The candidate shall also contribute to advising junior team members.
Qualification requirements
A postdoctoral research fellowships is a qualification position in which the main objective is qualification for work in academic positions. Completion of a Norwegian doctoral degree in Materials Science and Engineering, Physics, Chemistry, Chemical Engineering, or a corresponding foreign doctoral degree recognized as equivalent to a Norwegian doctoral degree is required.
------------------
The appointment is to be made in accordance with the regulations in force concerning State Employees and Civil Servants and national guidelines for appointment as PhD, post doctor and research assistant.
Required selection criteria
Other qualifications:
Good knowledge of fundamental electrochemistry and physical chemistry and experience with creating physically based models
Experience in numerical modelling, e.g., solving differential equations or atomistic modelling
Programming experience in a language typically used in scientific computing
Writing scientific documents in English
Good communication skills
Good written and oral English language skills; Norwegian language skills are seen as an additional advantage
Personal characteristics:
Strong collaborative skills
Independence
Creativity
Interest in the physical-chemical basis of corrosion mechanisms
In the evaluation of which candidate is best qualified, emphasis will be placed on education, experience and personal suitability, in terms of the qualification requirements specified in the advertisement
We offer
exciting and stimulating tasks in a strong international academic environment
an open and inclusive work environment with dedicated colleagues
favourable terms in the Norwegian Public Service Pension Fund
employee benefits
Salary and conditions
The employment period is 2 years.
Postdoctoral candidates are placed in code 1352, and are normally remunerated at gross from NOK 545 300 per annum before tax, depending on qualifications and seniority. From the salary, 2 % is deducted as a contribution to the Norwegian Public Service Pension Fund.
--------------------------------
The engagement is to be made in accordance with the regulations in force concerning State Employees and Civil Servants, and the acts relating to Control of the Export of Strategic Goods, Services and Technology. Candidates who by assessment of the application and attachment are seen to conflict with the criteria in the latter law will be prohibited from recruitment to NTNU. After the appointment you must assume that there may be changes in the area of work.
The position is subject to external funding.
It is a prerequisite you can be present at and accessible to the institution daily.
About the application
The application and supporting documentation to be used as the basis for the assessment must be in English.
Publications and other scientific work must follow the application. Please note that applications are only evaluated based on the information available on the application deadline. You should ensure that your application shows clearly how your skills and experience meet the criteria which are set out above.
The application must include:
CV, certificates and diplomas
Academic works - published or unpublished - that you would like to be considered in the assessment (up to thre works)
Name and address of three referees
Joint works will be considered. If it is difficult to identify your contribution to joint works, you must attach a brief description of your participation.
In the evaluation of which candidate is best qualified, emphasis will be placed on education, experience and personal suitability.
NTNU is committed to following evaluation criteria for research quality according to The San Francisco Declaration on Research Assessment - DORA.
General information
Working at NTNU
A good work environment is characterized by diversity. We encourage qualified candidates to apply, regardless of their gender, functional capacity or cultural background.
-----------------
The city of Trondheim is a modern European city with a rich cultural scene. Trondheim is the innovation capital of Norway with a population of 200,000. The Norwegian welfare state, including healthcare, schools, kindergartens and overall equality, is probably the best of its kind in the world. Professional subsidized day-care for children is easily available. Furthermore, Trondheim offers great opportunities for education (including international schools) and possibilities to enjoy nature, culture and family life and has low crime rates and clean air quality.
----------------------
As an employee at NTNU, you must at all times adhere to the changes that the development in the subject entails and the organizational changes that are adopted.
In accordance with The Public Information Act (Offentleglova), your name, age, position and municipality may be made public even if you have requested not to have your name entered on the list of applicants.
Questions about the position can be directed to Andreas Erbe, e-mail phd-corrosion@material.ntnu.no.
Please submit your application electronically via jobbnorge.no with your CV, diplomas and certificates. Applications submitted elsewhere will not be considered. Diploma Supplement is required to attach for European Master Diplomas outside Norway. Chinese applicants are required to provide confirmation of Master Diploma from China Credentials Verification (CHSI).
If you are invited for interview you must include certified copies of transcripts. Please refer to the application number NV-48/21 when applying.
Application deadline: 28.05.2021