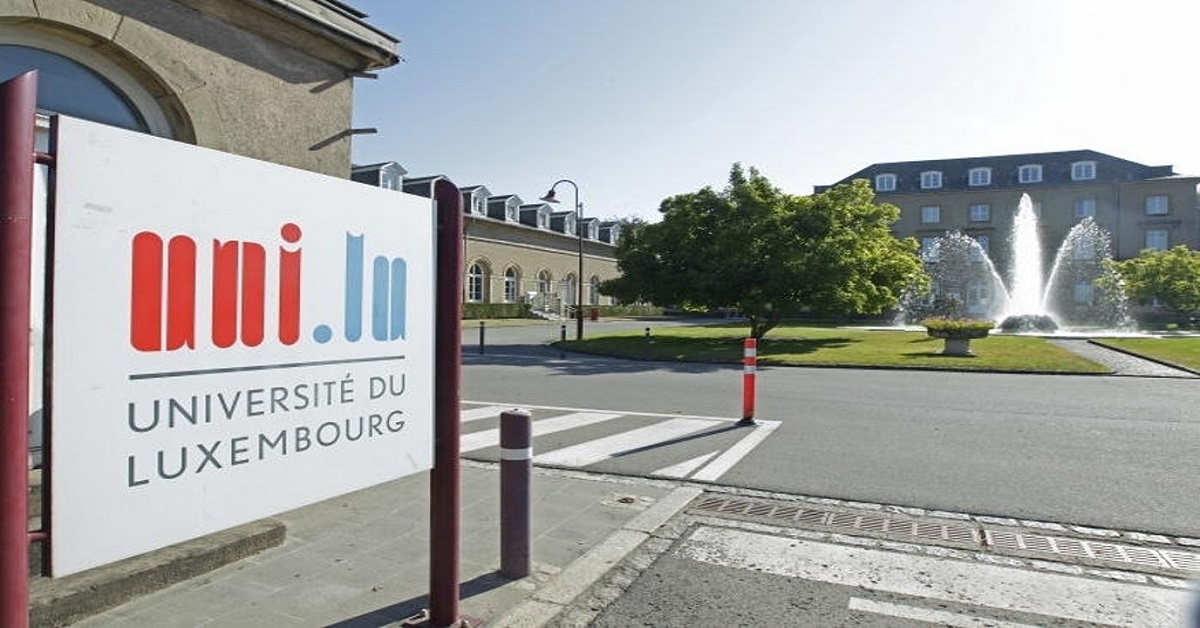 SnT is a leading international research and innovation centre in secure, reliable and trustworthy ICT systems and services. We play an instrumental role in Luxembourg by fueling innovation through research partnerships with industry, boosting R&D investments leading to economic growth, and attracting highly qualified talent.
The Interdisciplinary Centre for Security, Reliability and Trust (SnT) is carrying out interdisciplinary research in secure, reliable and trustworthy ICT systems and services, often in collaboration with industrial, governmental or international partners. The SIGCOM group in SnT is pursuing research on wireless communications and radar signal processing in partnership with national and international academic and industrial collaborators.
As part of the collaboration in the emerging field of joint sensing and communications, SnT/SIGCOM is leading a research project titled, "Sensing-Aided Communication for High Mobility with High Directivity," in collaboration with Prof. Giuseppe Caire (Technical University, Berlin) and Prof. Gerhard Kramer and Prof. Mari Kobayashi (Technical University, Munich). This research project explores the fundamental aspects of communications for sensing, sensing for communications and integrated sensing and communications from information theoretic, wireless communication and signal processing perspectives in the emerging scenario of high mobility utilizing high frequency bands (and hence directivity) is explored. This fully funded project is aimed at furthering the state-of-the-art in Beyond 5G (B5G, 6G…), pursuing joint research and envisages exchange of researchers.
In the aforementioned project, SIGCOM research group will focus on the signal processing and wireless communication aspects of integrated sensing and communications. It is in a unique position towards realizing the objectives of the project having exposure to radar signal processing through ongoing research projects, evolution of communication standards through participation and contribution as well as experience with prototype chip sets from the test-bench development activity.
We're looking for people driven by excellence, excited about innovation, and looking to make a difference. If this sounds like you, you've come to the right place!
Your Role
This project will focus on design, optimization and adaptation of a joint radar communication system for the high bandwidth high mobility scenarios. Works on an unified waveform for radar and communications is in its infancy, let alone for high mobility networks. A first research challenge, lies in determining the suitable optimization metric (Mean Square Error, Signal to Noise Ratio, Detection probability etc.). Challenges also arise in determining a parametric model for waveforms that can be used for different flavors of MIMO radar and deriving update methods (or optimizing) for the parameters in the presence of high-mobility leading to poor coherence times. Particularly, the PhD projects focus on
Novel high mobility joint radar and communication systems exploring novel architectures (ultra-massive MIMO, intelligent surfaces), new modulation techniques exploiting available dimensions in next generation sub-THz/ THz systems

High-mobility MIMO Radar and MIMO Communications waveform design dealing with the identification of figure of merit, design of waveform and receiver for JRC set-up and their evaluation in a variety of channel conditions
Your Profile
Qualification: The candidate should possess (or be in the process of completing) a master degree or equivalent in Electrical/Electronic Engineering, Computer Science or Applied Mathematics or Physics with electromagnetic background.
Experience: The ideal candidate should have good theoretical background in a number of the following topics:
Radar Systems and Signal Processing

Multiuser MIMO Communications, 5G

Signal Processing in Wireless Sensor Networks

Optimization methodologies

Information Theory

Machine Learning
Development skills in MATLAB/ python/ LabView is required and exposure to latest communication and radar technologies, linear algebra and Tensors are desirable. Exposure to HW prototyping using USRPs is definitely a plus.
Language Skills: Fluent written and verbal communication skills in English are required.
Here's what awaits you at SnT
A stimulating learning environment. Here post-docs and professors outnumber PhD students. That translates into access and close collaborations with some of the brightest ICT researchers, giving you solid guidance
Exciting infrastructures and unique labs. At SnT's two campuses, our researchers can take a walk on the moon at the LunaLab, build a nanosatellite, or help make autonomous vehicles even better
The right place for IMPACT. SnT researchers engage in demand-driven projects. Through our Partnership Programme, we work on projects with more than 45 industry partners
Multiple funding sources for your ideas. The University supports researchers to acquire funding from national, European and private sources
Competitive salary package. The University offers a 12 month-salary package, over six weeks of paid time off, health insurance and subsidised living and eating
Be part of a multicultural family. At SnT we have more than 60 nationalities. Throughout the year, we organise team-building events, networking activities and more
But wait, there's more!
Students can take advantage of several opportunities for growth and career development, from free language classes to career resources and extracurricular activities.
In Short
Contract Type: Fixed Term Contract 36 Month, with a further possible 1-year if required

Work Hours: Full Time 40.0 Hours per Week

Location: Kirchberg

Number of positions: 2

Internal Title: Doctoral Researcher

Job Reference: UOL04094
Further Information
Application should be sent online, in English and should include:
Full CV, including list of publications, bachelor/master thesis and names (and contact information including email addresses) of references

Transcript of all modules and results from university-level courses taken

Research statement and topics of particular interest to the candidate (300 words).
All qualified individuals are encouraged to apply.
Early application is highly encouraged, as the applications will be processed upon reception. Please apply formally through the HR system. Applications by email will not be considered.
The University of Luxembourg embraces inclusion and diversity as key values. We are fully committed to removing any discriminatory barrier related to gender, and not only, in recruitment and career progression of our staff.
About the University of Luxembourg
The University of Luxembourg aspires to be one of Europe's most highly regarded universities with a distinctly international and interdisciplinary character. It fosters the cross-fertilisation of research and teaching, is relevant to its country, is known worldwide for its research and teaching in targeted areas, and is establishing itself as an innovative model for contemporary European Higher Education. The University`s core asset is its well-connected world-class academic staff which will attract the most motivated, talented and creative students and young researchers who will learn to enjoy taking up challenges and develop into visionary thinkers able to shape society.