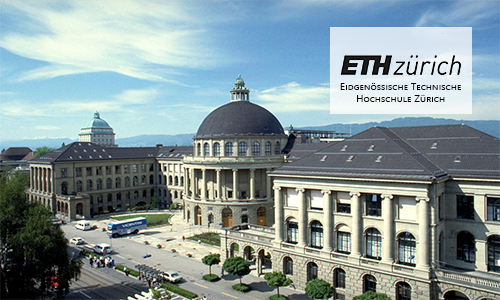 We seek to fill a Ph.D. student position in our research group. The subject of this Ph.D. thesis will be the investigation biomolecules as they transition from the solution phase to the gas phase during soft ionization.
Job description
A combination of mass spectrometric methods and optical spectroscopy (laser-induced fluorescence, FRET) will be employed to assess the dynamics of the desolvation and structural changes. Motivation to work with sophisticated instrumentation (some custom-designed / home-huilt), laser spectroscopy, and mass spectrometry will be important.
Your profile
Prerequisites: M.Sc. degree, Diploma or equivalent in Chemistry or related area, strong background in physical chemistry, analytical chemistry, optics or instrumentation.
Starting date: mid-2021 / upon mutual agreement.
ETH Zurich
ETH Zurich is one of the world's leading universities specialising in science and technology. We are renowned for our excellent education, cutting-edge fundamental research and direct transfer of new knowledge into society. Over 30,000 people from more than 120 countries find our university to be a place that promotes independent thinking and an environment that inspires excellence. Located in the heart of Europe, yet forging connections all over the world, we work together to develop solutions for the global challenges of today and tomorrow.
Interested?
We look forward to receiving your online application with the following documents:
CV & list of publications (if any)
Transcripts & grades received
Two letters of recommendation
Further information about our research group can be found on our website www.zenobi.ethz.ch, and details about this particular project on .
Questions regarding the position (no applications) should be directed to Prof. Renato Zenobi, Tel +41-44-632 4376 or email zenobi@org.chem.ethz.ch.