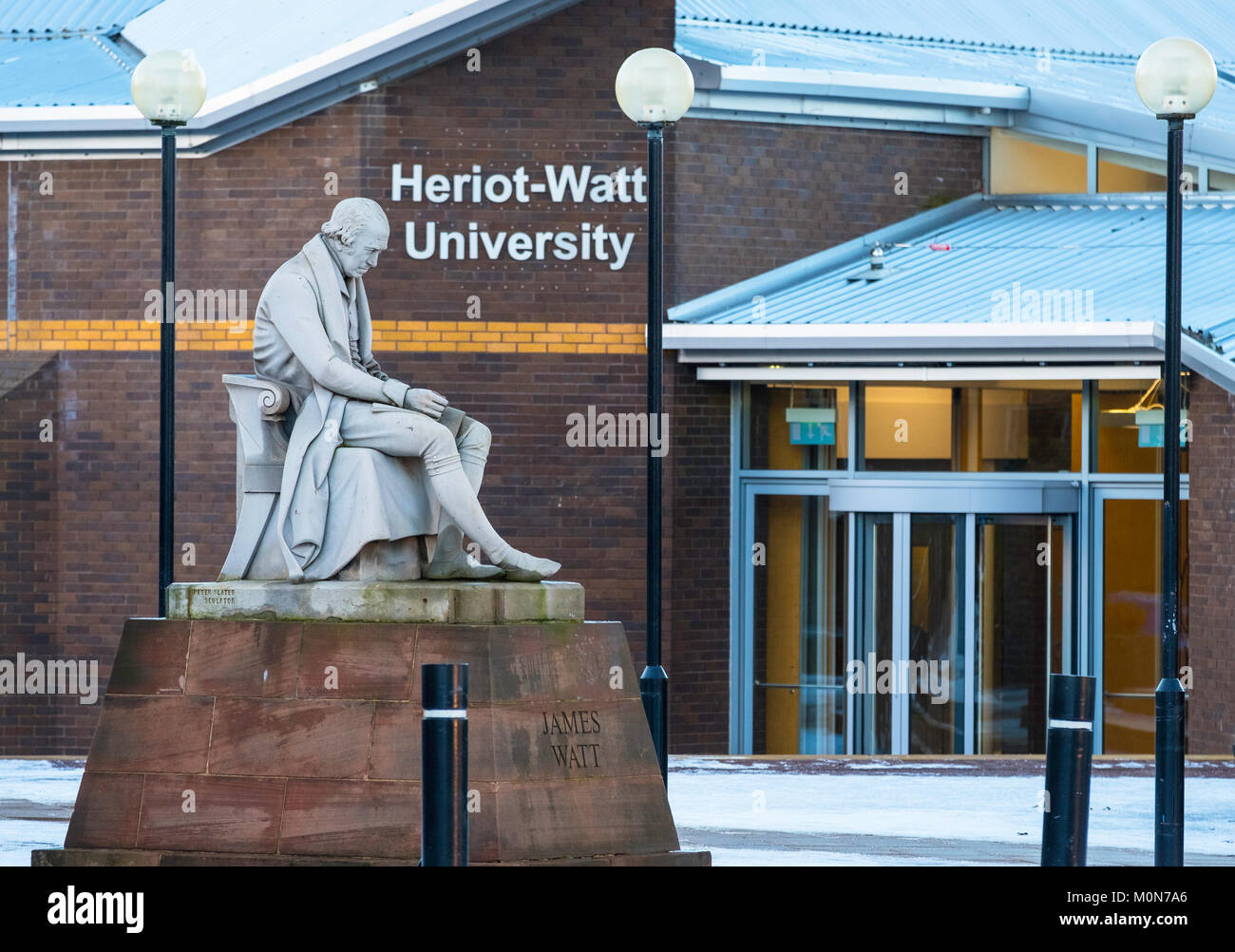 The University seeks to appoint a dynamic, enterprising and inspirational leader to lead the School of Social Sciences incorporating the Edinburgh Business School. The successful candidate will have a passion for excellence and holistic student development and will join the leadership team in Malaysia and work with colleagues across the University's global footprint. The successful candidate should be an established academic with proven track record of teaching, research and leadership in business or a business-related discipline. The successful candidate will be expected to lead both teaching and research operations in their area of specialisation and more broadly across the University. The Associate Head, School of Social Sciences (Malaysia) will also be expected to develop strong links with the industry as well as to provide strategic leadership in the area of Business and Enterprise.
The post holder will be expected to have experience in leading an academic unit (College, Faculty or School), improving performance and in managing both people and finances.
The role will be based at the University's campus in Putrajaya, the administrative capital of Malaysia, and as such, the successful applicant will need to have the necessary visa clearances to live and work in Malaysia. Programmes will be delivered in English and so fluency in English is essential.
Key stakeholders: Professor Robert MacIntosh, Head of School, School of Social Sciences, Professor Heather McGregor, Executive Dean, Edinburgh Business School and, Professor Deborah Hall, Head, Psychology (Malaysia).
Key Duties and Responsibilities
Contribute to the leadership team of HWUM and the School of Social Sciences globally.
Create teaching, research and industrial synergies within the range of Accountancy, Business, Finance, Management and Psychology programmes offered.
Take an active role in student recruitment and be responsible for the overall growth of the Schools in enrolment, reputation and impact.
Assume overall leadership and accountability in making sure that programmes delivered to the right quality and standard and ensure that quality assurance processes, such as student feedback, academic reviews and the professional accreditation, are carried out effectively and timely.
Lead manage and coach for high performance of a team of academic staff and be responsible for academic planning and workload distribution.
Working with the Deputy Provost and Heads of Schools in the selection and appointment of new academics, research, professional services and support staff
Ensure students well-being and support student activities including managing issues of discipline, appeals and complaints.
Assume overall reasonability in ensuring that efficient and effective operations at School level.
Support the development of the campus including through participation in the planning process, the Executive Management Committee and the Academic Council.
Undertake teaching and assessment duties on academic programmes. Support colleagues in other Schools at Heriot-Watt University Malaysia in the delivery of courses and other activities to support the delivery of HWUM's aims.
Set a leading example in building and conducting world class research and research capabilities in the University's research areas globally.
Develop and maintain strong links with business and industry, external organisations and the education sector.
Assist the University leadership in delivering the strategic goals set and achieve the overall mission and vision of the University globally.
All HWUM staff endeavours will embody our shared values of: Inspire, Collaborate, Belong, and, Celebrate.
Please note that this job description is not exhaustive, and the role holder may be required to undertake other relevant duties commensurate with the grading of the post and its general responsibilities. Activities may be subject to amendment over time as the role develops and/or priorities and requirements evolve.
Person Specification
Education & Qualifications
Essential:
PhD in a business related discipline
Desirable:
Fellowship of a relevant Professional Institution / Society

Teaching qualification or in the process of obtaining one
Experience
Specific Requirements (if any):
Experience in leading and managing an academic organisation (College, Faculty, School, etc.)
Essetial:
Proven track record of teaching and research excellence
Demonstrated ability to create and drive growth
Ability to work in a complex global setting and be able to lead change
Able to create and drive excellence in learning and teaching innovation as well as research outputs
Possess a world leading portfolio in research
Effectiveness as a research supervisor
Desirable:
Incumbent of a similar portfolio currently

Strong track record of ability to stimulate growth in an academic organisation

Experience in managing significant budget in a complex environment

A track record of generating external research income and publishing research outcomes in high quality academic journals
Competencies, Skills & Knowledge
Essential:
An effective communicator and able to present at global platforms

In-depth understanding of challenges in delivering education in a global setting

Demonstrable track record in engagement with external, professional and governmental stakeholders and creating and forging partnerships
Desirable:
Proven track record of nurturing a young and diverse academic team

A commitment to participate in collaborative research

An ability to identify and develop opportunities for personal and collective research
Special Factors (if applicable)
Essential:
Experience in leading Accreditation Exercises
Desirable:
Experience of working in a transnational education
Essential Criteria – these are attributes without which a candidate would not be able to undertake the full remit of the role. Applicants who do not clearly demonstrate in their application that they possess the essential requirements will normally be eliminated at the short listing stage.
Desirable Criteria – these are attributes which would be useful for the candidate to hold. When shortlisting, these criteria will be considered when more than one applicant meets the essential criteria.

Application Process
Applications should be submitted to Oracle system.
Applications must be submitted by 1 May 2021. If you are not contacted by the selection committee by 17 May 2021 then please assume that on this occasion your application has been unsuccessful.
The University is committed to equality of opportunity.