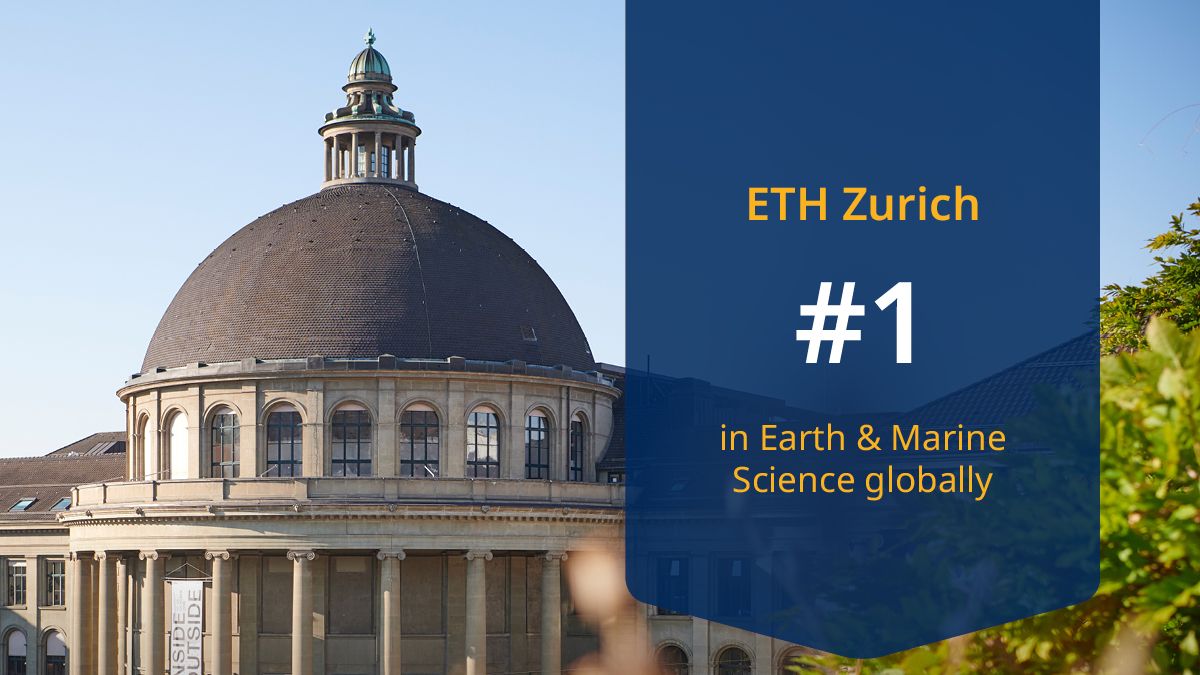 The Biomedical and Mobile Health Technology Lab at ETH Zurich is looking for a Senior Scientist in the broad field of biomedical technology with expertise in either engineering, data science, materials science, biochemistry or other relevant discipline. The ideal candidate should be an outstanding scientist with excellent interpersonal skills. The primary goal is to assist Professor Dr Carlo Menon in growing the success of his laboratory by publishing high-impact scientific articles, liaising with other research groups, assisting in supervising students, applying for grants, and teaching. You will be expected to dedicate about 70% of your time to research and 30% to teaching. This position comes with generous compensation.
Project background
ETH Zurich is one of the top 6 universities in the world as per the QS World University Rankings 2021. The university offers state-of-the-art facilities and a wealth of connections, local expertise and access to talent. As one of the best universities in the world, ETH Zurich strives to attract high-calibre students, research personnel and staff.
Professor Menon was recently appointed full Professor with a Chair in Biomedical and Mobile Health Technology at ETH Zurich. Professor Menon has a strong publication record and has founded two start-up companies. He is currently establishing a highly multidisciplinary team where students and scientists with expertise in materials science, engineering, computer science and medicine work on the same research interests in the same space.
Professor Menon's laboratory at ETH Zurich is spread over an area of approximately 340 square meters in a building—the Balgrist Campus—occupied in part by health scientists and medical doctors and in part by materials scientists, engineers, and computer scientists. The architecture of the Balgrist Campus is geared towards the collaboration of researchers in various disciplines. The open, transparent building facilitates communication and interaction, fostering interdisciplinary research and promoting innovation, research translation and impact. The facility houses rapid prototyping machines, exoskeletons, instrumented treadmills, two MRI systems, two CT scan machines, wet labs, characterization equipment, and more. Research personnel have access to all ETH Zurich facilities, including cutting-edge computing facilities.
Job description
You will be provided with a two-year contract where you and Professor Menon will be able to interact and assess if you can establish a long-lasting working relationship. The intention is in fact to provide a permanent position to the candidate upon completion of the two-year contract. A competitive salary will be provided to the candidate, which will be commensurate to stature. The candidate may qualify for a family allowance.
Your profile
We are looking for your demonstrated ability to:
publish high-quality scientific articles
have a collaborative attitude and work well with others
be able to take direction
be open-minded
be a self-starter
Requirements:
extensive experience as a researcher
excellent communications skills, both oral and written (e.g. excellent ability to write scientific articles, including review papers)
Additional, desirable experience includes:
writing grant applications
teaching
ETH Zurich
ETH Zurich is one of the world's leading universities specialising in science and technology. We are renowned for our excellent education, cutting-edge fundamental research and direct transfer of new knowledge into society. Over 30,000 people from more than 120 countries find our university to be a place that promotes independent thinking and an environment that inspires excellence. Located in the heart of Europe, yet forging connections all over the world, we work together to develop solutions for the global challenges of today and tomorrow.
Interested?
We look forward to receiving your online application with the following documents:
a cover letter describing what motivates you to become a Senior Scientist and why you think you are the best fit for this advertised position
a detailed CV including the averages of your grades at both the undergraduate and graduate level, any publication(s), and any patent(s)
a copy of the students' evaluations for all the courses you taught, if available
contact information (i.e. email and phone number) of at least 5 professors, supervisors or collaborators willing to provide a reference (candidates are encouraged to provide contact information of individuals with an international stature, if possible)
Please note that we exclusively accept applications submitted through our online application portal. Applications via email or postal services will not be considered.
Further information about the Biomedical and Mobile Health Technology Laboratory at ETH Zurich can be found on our website: www.bmht.ethz.ch. For further information, please contact Ms. Veronika Hall Abraham, email veronika.hallabraham@hest.ethz.ch (no application documents).