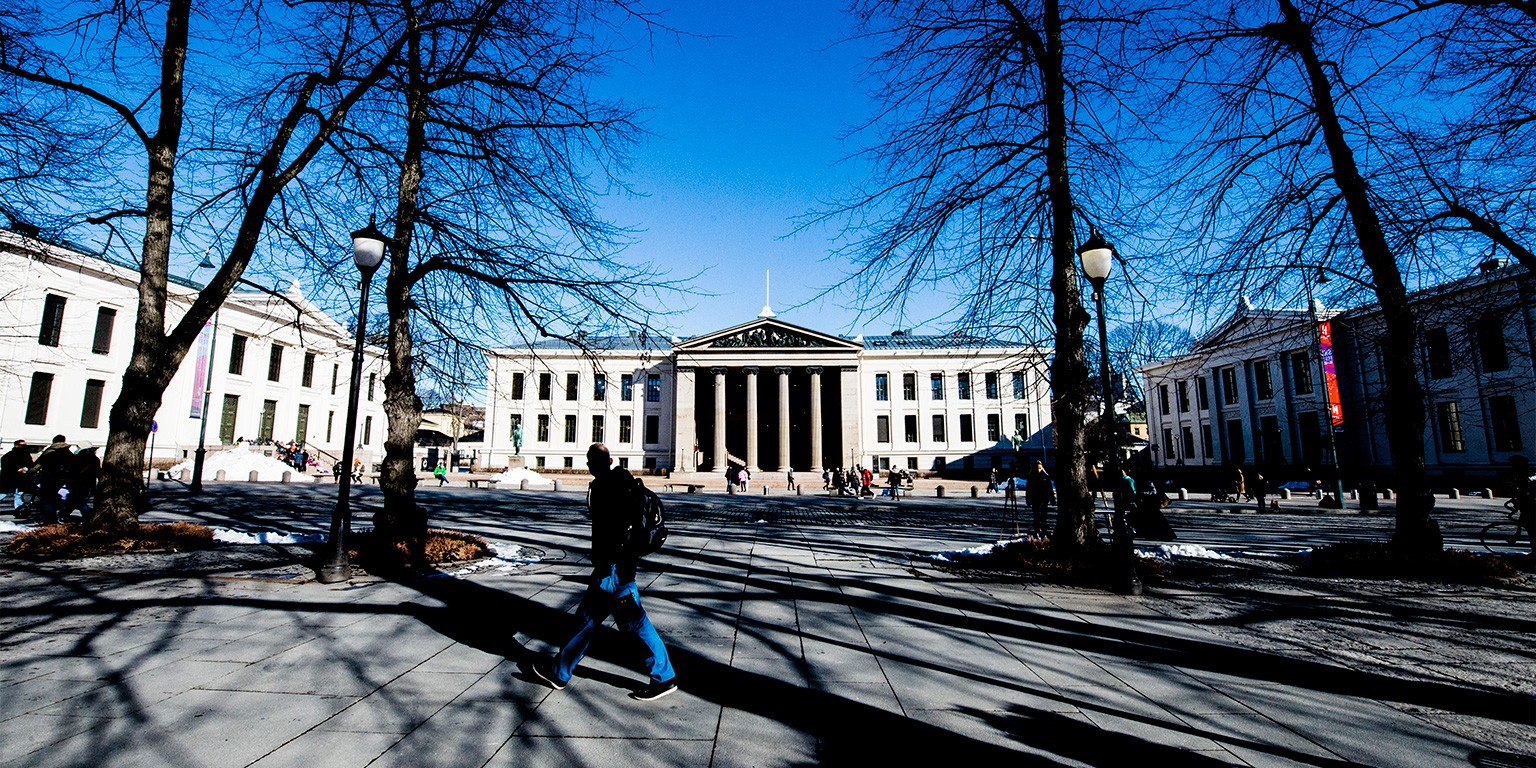 Applications are invited for a two-year postdoctoral research fellowship at the Department of Behavioural Sciences, Institute of Basic Medical Sciences, Faculty of Medicine, University of Oslo. Start date: by the 1st of October, 2021.
The position is associated with the project: «Fatigue in young childhood cancer survivors: Generating and translating empirical knowledge into practice», in close collaboration with ongoing projects on Childhood Cancer Survivorship within our research group and collaborators at Oslo University Hospital, The Norwegian School of Sports Sciences and hospitals in Finland, Denmark, Germany and Switzerland. For more information, see www.PACCS.no.
Illustration phot
More about the position
Cancer-related fatigue in adult childhood cancer survivors is common and negatively affect daily functioning and quality of life. Although unmanaged fatigue has significant costs at the individual and societal level, significant knowledge gaps of fatigue in young CCS hamper surveillance and management in follow-up care. Through the ongoing PACCS ("Physical Activity in Childhood Cancer Survivors")study, we have collected high quality data on fatigue, quality of life, and a range of associated factors, including objectively measured physical activity and sedentary time levels from approximately 500 European childhood cancer survivors and their parents. The aim of the current project is to use this high-quality dataset to generate empirical knowledge of occurrence and risk factors of fatigue in young CCS (aged 9-18 years of age). The knowledge generated in this project will inform the concurrently running fatigue management intervention project.
The project offers opportunities to develop high-quality research competence and to work with interdisciplinary national and international experts in paediatric oncology, sports sciences, and bio-statistics. The candidate will participate in data management, analysis and publications in collaboration with the PACCS group, as well as contribute to building our growing research group. The candidate will also take part in research networks with PhD-students, post docs and researchers from the PACCS project and at the Department of Behavioural Medicine. There will be opportunities for working abroad.
The main purpose of the fellowship is to qualify researchers for work in higher academic positions within their disciplines.
Qualification requirements and personal skills
Applicants must hold a PhD degree in psychology, medicine, or related field.
Doctoral dissertation must be submitted for evaluation by the application deadline.
Appointment is dependent on the public defence of the doctoral thesis being approved.
A qualified applicant should have competence and experience in one or preferably several of the following areas: PROMs, psychology, pediatric oncology, cancer survivorship, or advanced quantitative statistical analysis.
Extensive experience with STATA, R, or SPSS.
Relevant and significant scientific publications, at the level of the career status of the applicant.
Fluent oral and written communication skills in English.
In the assessment of applications, emphasis will be put on:
The applicant's personal suitability and motivation for the position, including his/her ability to collaborate and to form part of a cross-disciplinary academic community.
Previous research and interest in the above-mentioned themes.
Publications related to the overarching themes.
We offer
Salary NOK 526000 - 586500 per year depending on qualifications in position as Postdoctoral Research Fellow (position code 1352).
A friendly, professional and stimulating working environment.
A career development programme designed for researchers at the beginning of their career.
Health insurance through membership with the Norwegian National Insurance Scheme (Folketrygden) and attractive welfare benefits.
A generous pension agreement.
Oslo's family-friendly environment with its rich opportunities for culture and outdoor activities.
How to apply
The application must include
Cover letter, stating motivations for this position and research interests.
A CV with full education, positions, academic experiences, details on PhD thesis, detailed computational skills and a list of publications.
Certified copies of diplomas, grade transcripts and any other testimonials.
List of reference persons: 2-3 references (name, relation to candidate, e-mail and phone number).
The application with attachments must be delivered in our electronic recruiting system. Foreign applicants are advised to attach an explanation of their University's grading system. Please note that all documents should be in English (or a Scandinavian language).
In assessing the applications, special emphasis will be placed on the documented, academic qualifications, as well as the candidates motivation and personal suitability. Interviews with the best qualified candidates will be arranged.
Formal regulations
Please see the guidelines and regulations for appointments to Postdoctoral fellowships at the University of Oslo.
No one can be appointed for more than one Postdoctoral Fellow period at the University of Oslo.
According to the Norwegian Freedom of Information Act (Offentleglova) information about the applicant may be included in the public applicant list, also in cases where the applicant has requested non-disclosure.
Inclusion and diversity are a strength. The University of Oslo has a personnel policy objective of achieving a balanced gender composition. We also want to have employees with diverse expertise, combinations of subjects, life experience and perspectives. We will make adjustments for employees who require this.
If there are qualified applicants with special needs, gaps in their CVs or immigrant backgrounds, we will invite at least one applicant in each of these groups to an interview.
Contact information
Associate Professor: Hanne Cathrine Lie, e-mail: h.c.lie@medisin.uio.no
HR officer in charge of the position: Ole Rustad, e-mail: ole.rustad@medisin.uio.no